Center for Advising, Retention and Engagement
Schedule your advising appointment today! If you are unable to meet in person, virtual and phone appointments can be scheduled by emailing scc_care@kctcs.edu.
Somerset Campus
Harold Rogers Student Commons, check in at main entrance
(606) 677-8310
Laurel Campus
Health Sciences Building 3, check in at main entrance
(606) 878-4833
Appointment Hours:
Monday - Friday
8:00 a.m. - 4:00 p.m.
Meetings with Advisors available after 4:30 p.m. by appointment.
CARE Mission Statement
CARE provides academic guidance to empower students to become engaged in campus life, to be self-directed learners and critical decision makers as they move toward their academic goals.
CARE Advising Vision Statement
CARE plans to help students develop and implement an educational plan and program pathway consistent with their personal values, goals and career plans and promote participation in campus life.
Meet Our Advisors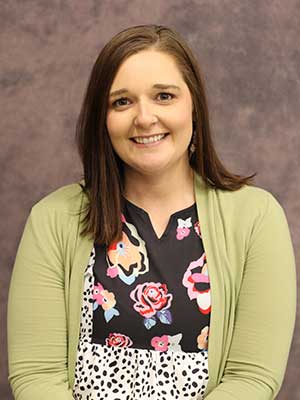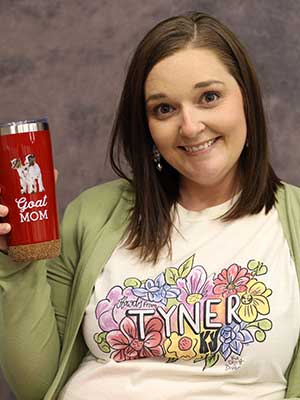 Carla Rose
CARE Advising Director
(606) 878-4779
carla.rose@kctcs.edu
My name is Carla Rose. I have worked at SCC since I was 18 years old and credit a lot of my success to this place. In my hometown, higher education is not something that major importance is placed on. In my journey at SCC-- having amazing mentors as supervisors and co-workers, allowed me to realize that I wanted to make helping students my career. I began in the welcome window at the Laurel Campus and then transitioned to the Financial Aid office for around 8 years. I left for a bit and have been back at SCC as part of the Center for Advising Retention and Engagement since. I can truly say that I wake up and do not mind coming to work, I enjoy what I do and have an amazing team to work with. Being able to witness students reaching their educational goals and creating a better life for themselves and their families is something that never gets old. I graduated from SCC in 2012 with an Associate in Arts Degree, then went on to complete my Bachelor of Business Administration in General Business from Morehead State University in 2016. I immediately began my post graduate studies at Western Kentucky University and completed my Master of Arts in Organizational Leadership in Summer 2018.
When I am not at SCC, you will find me in Jackson County, KY. My husband and I have three kiddos. My husband is gone a lot, as he is a Journeyman Lineman for the Union (IBEW), but when he is home, we enjoy tending to all of our animals. We have a goat farm that keeps us busy, to say the least. We are homebodies and live a simple—yet enjoyable life.
Let me know how I can help make SCC become a stop on your pathway to success.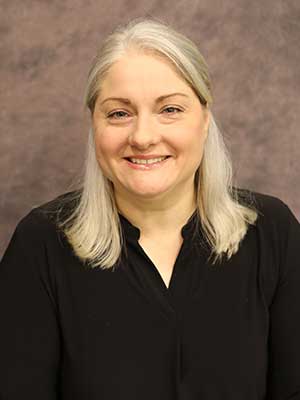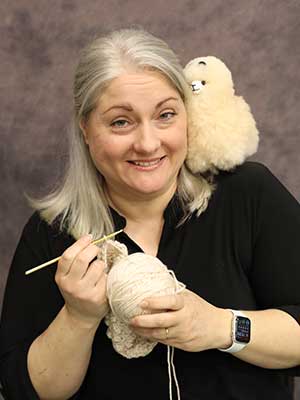 Amy Beaudoin
Somerset/McCreary CARE Counselor
(606) 451-6627
amy.beaudoin@kctcs.edu
Welcome! My name is Amy Beaudoin. I have worked at SCC in some capacity since 2003. Initially, I was an adjunct English instructor, teaching ENG 101 and 102 as well as developmental writing courses. In 2004, I became Senior Administrative Assistant to the Provost, where I served until 2007, at which time I became Coordinator (and later, Director, in 2008) of Institutional Effectiveness and Research at SCC. Missing student interaction in the Director position, I changed jobs in 2013 to Program Facilitator for the C.A.R.E. Advising Center at SCC, and 50% of my duties in that capacity were instructional, so I moved back to teaching English. Now, I am a full-time academic advisor and I've added FYE 100 and 105 to my courses.
I attended Centre College in Danville, Kentucky, from 1995-1999, where I received a B.A. in English. I attended Western Kentucky University as a Teaching Assistant from 2001-2003, and from there I received my Master of Arts in English Literature. I completed Ph.D. coursework in educational leadership and organizational development at the University of Louisville in 2013.
My husband, Joseph, and I have one daughter, Sophia, who is 15 and a high school sophomore this year. We live in Monticello, my hometown, and my husband grew up in Memphis, Tennessee. Joe worked as a supervisor at Blackboard, Inc. in Somerset until recently, and he's now a program manager with Christian Appalachian Project in McCreary County. We have three cats: Salem, Judi, and Cassidy (who has three legs). We adopted our 130-pound Labrador Retriever, Bo, in December of 2019. We foster cats from time to time, and we are currently hosting Lucky Vegas who might become our first foster fail.
My hobbies are various--in fact, my husband says I collect hobbies! I like to crochet and knit (or just collect yarn, since I rarely finish projects), read, listen to audiobooks (lots of sci-fi and fantasy), dance, take walks, write, journal, and make crafts. I don't watch too much television, but I do love Doctor Who, Star Trek, Eureka, Stranger Things, Supernatural, and Futurama. Coffee is my BFF.
Louie Childers
Somerset CARE Counselor
(606) 451-6832
louie.childers@kctcs.edu
Hello, my name is Louie Childers. I have been an advisor at Somerset Community College for 10 plus years. In my previous careers I was a middle/high school Biology teacher and spent 20 years as a guidance counselor at Southwestern High School. I am a Pulaski county native, having graduated from Somerset High school. Like my advisees, I began my pursuit of higher education at SCC, where I earned an Associate in Science degree. I completed a Bachelor's of Science at the University of Kentucky in Biology/Chemistry Education. I attended graduate school at Eastern Kentucky university where I received my Masters degrees in Biology Education and in High School/Middle School Counseling.
Outside of this job that I love, I enjoy spending time with my family, especially my two young grandchildren. In my spare time, I enjoy going to the gym and running races with my friend. I have participated in races from a mile to a marathon. I also enjoy traveling and anywhere there is water, from Lake Cumberland to warm tropical beaches.
I feel very fortunate to be able to come full circle and have the privilege to work as an advisor at the place where my higher education journey began. I have a passion for education and refer to myself as "a missionary for higher education". I know how higher education has benefited my life, my children's lives and so many people who I have come in contact with throughout my long career in education. I love helping students, talking with them about career and life plans and sitting down with them to develop an academic plan that enables students to reach their goals. I know for some students that in the beginning, college can be intimidating. I will spend time with you to explain your chosen program and answer all of your questions to lessen any concerns you may have. I am looking forward to meeting you and helping you get started on your exciting educational journey. I will leave you with a quote by journalist and activist Belva Davis. "Don't be afraid of the space between your dreams and reality. If you can dream it, you can make it so".
Noel Williams
Somerset CARE Counselor
(606) 451-6627
noel.williams@kctcs.edu
My name is Noel Williams. I have worked at SCC for approximately 11 years. Prior to working at SCC I had the opportunity to work at Morehead State University in HR for 6 years where I did all the advertising for vacant positions and 7 years at MCTC as Director of Diversity and Academic Advisor. I spent 3 years working in Adult Education with KVEC in Hazard, KY and 5 years working for the Knott County Board of Education with their Federal Programs. I have been blessed to obtain an AAS Degree in Welding Technology, a BS Degree in Industrial Engineering and a MA in Adult & Higher Education, all from Morehead State University. Upon receiving my MA Degree, I was fortunate enough to graduate at the top of the program which was a surprise to me.
During the summer my wife and I spend a lot of time traveling on the weekend to different churches and during weekdays after working all day we work in our garden to relieve stress. She works as a Mental Health Therapist.
For the past 11 years I have truly enjoyed working in the C.A.R.E. Center and having the opportunity to help students.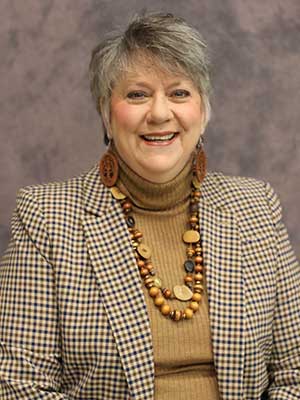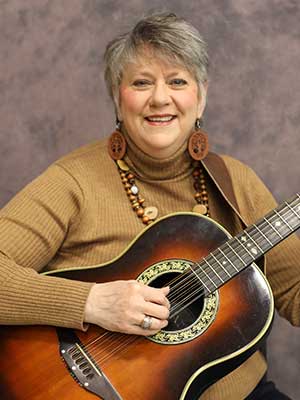 Jennifer Campbell
Russell/Clinton CARE Counselor
(606) 387-3784
jennifer.campbell@kctcs.edu
I lived the first 51 years of my life on a farm among the pine forests and cotton, watermelon and peanut fields of Southeast Alabama. A graduate of a small rural high school, attending nearby Enterprise State Junior College (ESJC) was a natural choice for me. I earned an Associate in Arts degree and transferred to Troy State University to finish a Bachelor of Science in Psychology and then Troy State University-Dothan where I earned a Master of Science in Counseling and Psychology. I returned to ESJC in 1987 where I worked in public relations, as an adjunct instructor, and as a counselor/advisor in three different programs over the next 25 years. My final seven years there I directed the Student Support Services grant. Upon retirement in December 2011, I joined my husband and youngest son on our family farm in Cumberland County, KY. The next two and one half years were spent renovating our old farmhouse. My husband works in banking in Cumberland County. Our oldest son lives in Southeast Alabama where he has worked nine years as a Technology and Agri-Science teacher and two years as Director of Workforce Development at Enterprise State Community College. His wife is a lawyer in private practice. They have two children (my grands!) Mary-Rose, a first grader, and Edward, a three-year-old bundle of energy! Our younger son is a graduate of Somerset CC and Lindsey Wilson College with a degree in Communication. He is employed with Farm Bureau Insurance.
I joined Somerset in November 2014 in my current position as an academic advisor. I provide academic assistance to students as they begin their college experience.
Since 2009 I have been a Methodist Lay Speaker. In 2018, I was appointed as a Supply Pastor and currently pastored two rural churches in Cumberland County.
I work part-time and my schedule varies but is always posted in Starfish. Schedule appointments by calling: Clinton – (606) 387-3784 or Russell – (270) 858-6510. The best way to reach me is via email at jennifer.campbell@kctcs.edu.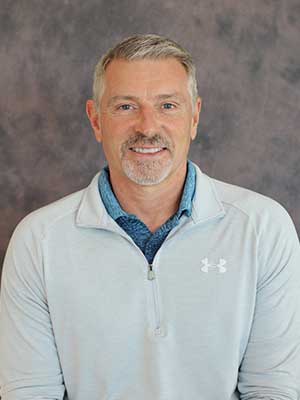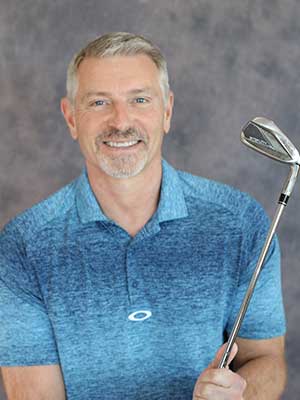 Sean Ayers
Laurel CARE Counselor
(606) 878-4969
sean.ayers@kctcs.edu
My name is Sean Ayers. I'm a graduate of Southeast Community and Technical College and Eastern Kentucky University. I have had the pleasure of spending my entire 26-year, professional career at Somerset Community College and have been fortunate to hold positions in several different areas, including Workforce Solutions, student recruitment (recruiter), cooperative education (coordinator), health and wellness (specialist), student activities (director), and for the last eight years as an academic advisor.
When I'm not at SCC, I look forward to spending time with my family and friends. I also enjoy working out, participating in outdoor sports, engaging in recreational activities, and following the 'CATS.
Please let me know if I can be of assistance in your pursuit of academic success.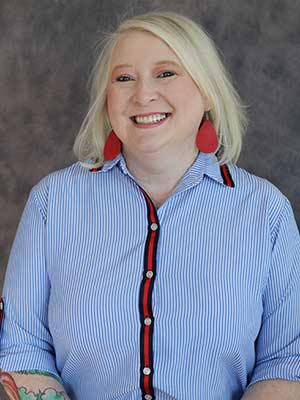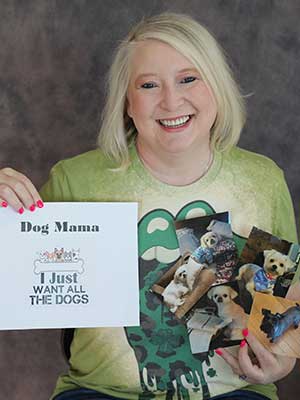 Angelia (Angie) Riley
Laurel CARE Counselor
(606) 878-4729
angie.riley@kctcs.edu
My name is Angie Riley. I have worked in Higher Education for about 20 years. I started my career in 2010 at our sister college Hazard Community & Technical College. I am the first-generation college graduate from a very large family of 5 brother and 2 sisters. College education was not something that my high school taught was important. I graduated from HCTC in 1999 with an Associates in Arts Degree, then went on to complete my Bachelor of University Studies Degree through Morehead State University in 2013. I took a break from college and decided to relocate from Hazard to Corbin in 2014. In 2020 I began to work on my post graduate studies at Union College and completed my Master of Science in Administration in May 2021.
When I am not at SCC, you will usually find me at home with my husband spending all the time we can with our doggies. When the weather is warm you will find me on the back of my husband's Harley letting the wind blow away all our cares.
Let me know how I can help make SCC home for you.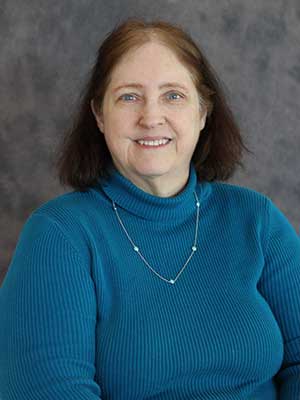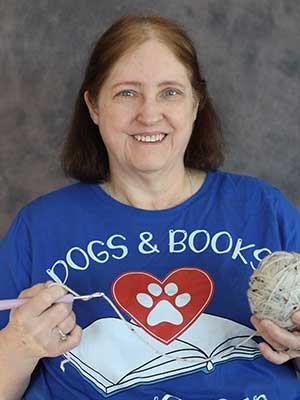 Sandra Stevens
Laurel CARE Counselor
(606) 878-4832
sandra.stevens@kctcs.edu
Farmer, country store clerk/stocker/janitor, factory worker, janitor/grounds keeper, data entry (for greyhound and thoroughbred horse racing records), and finally, my goal – educator. I always believed in the power of education to provide options and change lives – starting with mine. Education comes in all forms, but I love being part of the academic world. Starting as teacher and then principal in the K-12 systems (taught grades 7-12), I worked hard to help my students see the possibilities for their lives and then to help them prepare to achieve their goals. While still working as a high school teacher and then as a principal, I joined the post-secondary world part time as an adjunct English instructor. When I retired from that system, I added Regional Campus Director (for EKU), advisor, student support provider, grant writer, and building supervisor to my resume. Of all the positions, I love teaching and advising – student support the best. Come visit me in room 122 and let's talk about your goals, dreams, and the wonderful possibilities that can happen when you add a concrete plan and hard work to your goals and dreams.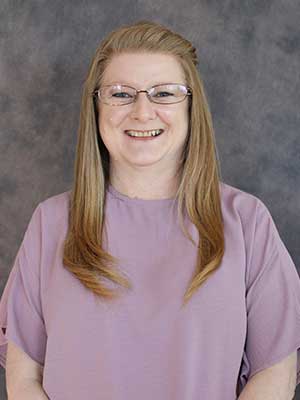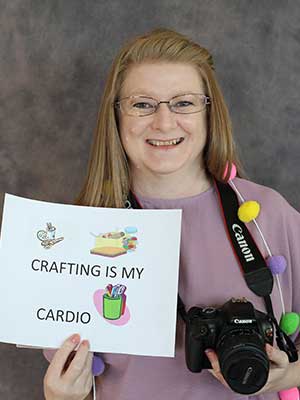 Phyllis Smith
Receptionist—CARE Center, Laurel Campus
(606) 878-4833
phyllis.smith@kctcs.edu
My name is Phyllis Smith, I am the receptionist for the Laurel Center for Advising Retention and Engagement in London. I came to SCC in August of 2013 as a student and today I am a temporary full-time employee. In my time here as a student, I've received an Associate in Arts degree and Associate of Applied Science in Business Administration, along with several certificates as well. I started out doing work study, while being a student, working in the fitness center. I eventually made my way to the CARE Center. I can say I truly love my job, my coworkers and working daily with students.
In my time off from here I like to spend time with my 2 daughters and my 3 grandbabies. When I'm not with them I like to craft, take pictures, edit pictures and watch scary movies. I have a pretty "normal" life of working and coming home.
If there is anything we in the advising center can do for you, please reach out and ask, we'd be glad to help you!
Kaitlyn O'Dell
Receptionist—CARE Center, Somerset Campus
(606) 677-8310
My name is Kaitlyn O'Dell, I am the receptionist for the Somerset Center for Advising Retention and Engagement in Somerset. I came to SCC in 2018 as a student and today I am a temporary full-time employee. In my time here as a student, I've received an Associate in Arts degree and my Bachelors' degree in Human Services through our partnership Lindsey Wilson. I plan to further my education by obtaining a Master's degree. I started out my career at SCC as a work study student in the University Center and eventually made my way to the Advising Center. I love meeting new people and I so enjoy working with our Advising crew!
When I am not here, I love hiking, reading, traveling, and spoiling my dog. I also love anything that gives an adrenaline rush and all things sour candy!
If there is anything we in the advising center can do for you, please reach out and ask, we'd be glad to help you!