Student Support Services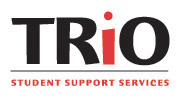 An Invitation to Apply for Membership in Student Support Services
Somerset Community College has a grant from the U.S. Department of Education to operate a Student Support Services Program. This program is dedicated to helping students succeed in college. The program is available at the Somerset Campus only.
Where is Student Support Services located? Room 207, Harold Rogers Student Commons Building, Somerset Campus.
What are the benefits of being a member of Student Support Services? Student Support Services students make higher grades, stay in college longer, and graduated at higher rates than other students at SCC. Student Support Services receive intensive advising and counseling, free tutoring in subjects where they need help, information about financial aid and about transferring to and graduation from four-year colleges, and other assistance designed for success in college.
How do I apply? Complete and return the enclosed application for membership in Student Support Services.
Address: Kim Cleberg, Director, Student Support Services, Somerset Community College, 808 Monticello Street, Somerset, KY 42501. Call (606) 451-6759 if you have any questions.
If I apply, will I automatically be a part of Student Support Services? No. Only 140 students at a time can be a member of Student Support Services. Preference is given to students whose mothers or fathers did not graduate from a four-year college, to students from low-income families, and to students with a handicap or disability. Also, to be enrolled in Student Support Services, you must have a need for academic support as shown by one or more low scores on the COMPASS, or some other test, or by having a deficiency in some high school subject (such as English, algebra, or science), or by having been our of school for several years so that you need help in "getting back in the swing" of being a student. If you are in doubt, but think you would benefit from Student Support Services, complete the SSS application and return it to Kim Cleberg, SSS Director, or call (606) 451-6759.
What are my obligations if I enter Student Support Services? You must agree to follow advice from the SSS staff, to attend classes regularly, to receive free tutoring in subjects where you have a need, and to take part in SSS activities such as study groups, free campus tours of four-year colleges, and to attend SSS-recommended events such as plays. SSS also encourages students to become active in campus clubs and organizations. You must agree to join with SSS in a partnership that can lead to your success in college. Do not miss out on this great opportunity! To learn more about Student Support Services, please fill out the application below: