The University Center of Southern Kentucky is a consortium of postsecondary educational institutions bringing bachelor's degrees and educational opportunities close to home in Southern Kentucky. The University Center of Southern Kentucky, described by Congressman Harold "Hal" Rogers as a "multi-versity" for student success, will provide several pathways and delivery methods for students to earn a four-year degree from partnering universities in Kentucky on the campus of Somerset Community College. After completing a two-year degree at SCC, students will be able to choose from the partnering university of their choice and have access to student support services to complete a four-year bachelor's degree at the Somerset Campus.
The partnership between the University Center of Southern Kentucky and the participating universities was created based on community demands, workforce needs and student access. The one thing missing from Southern Kentucky is the option for students to get an affordable bachelor's degree. Now high school graduates will have the option to stay close to home to get a four-year degree at an affordable rate and non-traditional students will have an option to further their educational goals.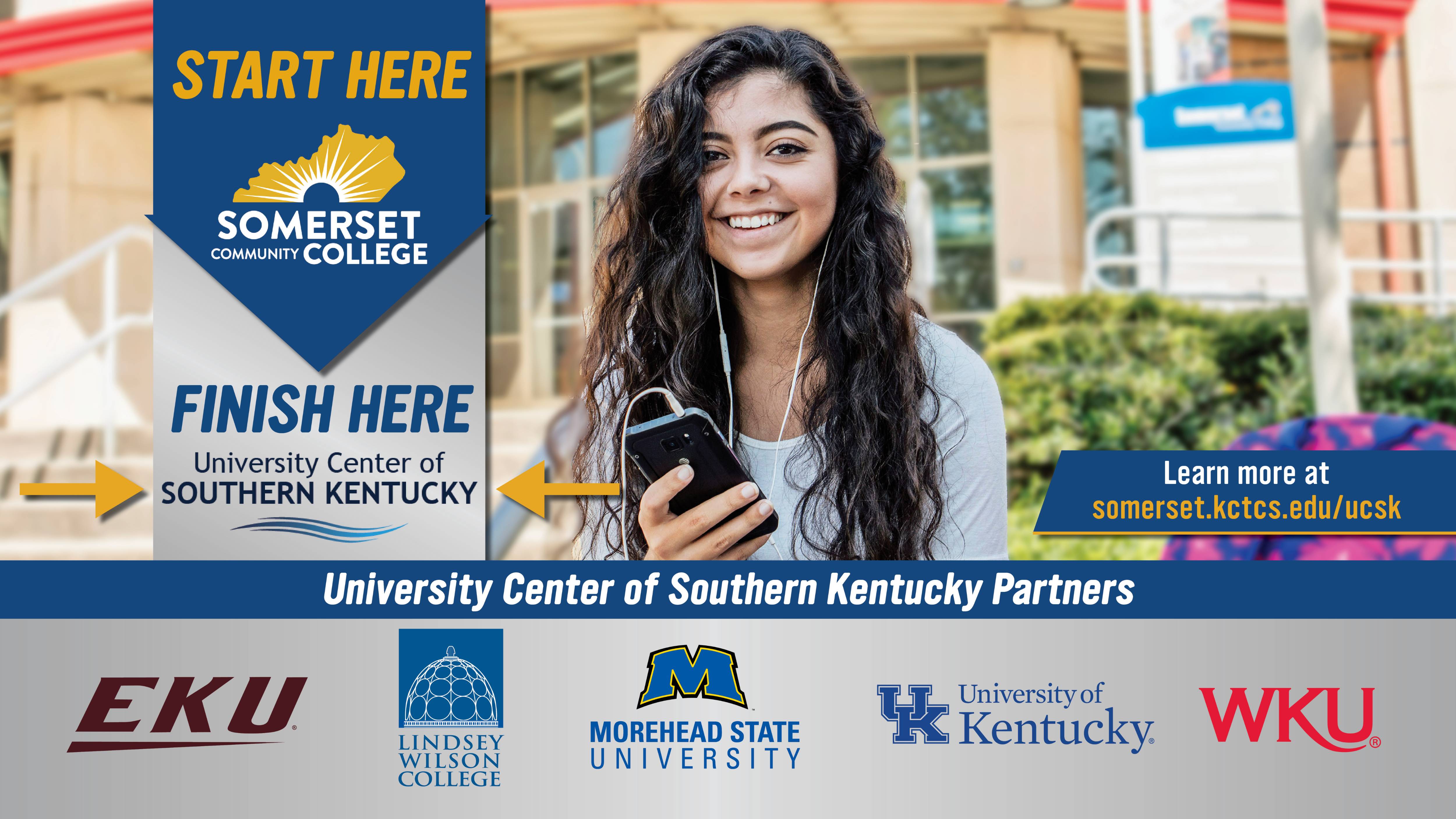 Follow us!
University Center of Southern Kentucky Facebook page
Mission
The mission of the University Center of Southern Kentucky is to provide local and accessible transfer education pathways through collaboration with post-secondary institutions to increase educational attainment, foster economic growth, and improve employability and quality of life in the southern Kentucky region.
Vision
The University Center of Southern Kentucky aspires to be recognized as a premier model of higher education collaboration providing access to continuing post-secondary degrees that improve the economic growth and vitality of our region.
Contact
Trent M. Pool
Director, University Center of Southern Kentucky
Somerset Community College
808 Monticello Street
Somerset, Kentucky 42501
Phone: (606) 451-6667
Email: sccuniversitycenter@kctcs.edu