Transfer Center
Welcome to the SCC Transfer Center! If you are considering completing a bachelor's degree at a four-year college, you will find useful information here and resources to help make transferring easier.
Transfer Center Contact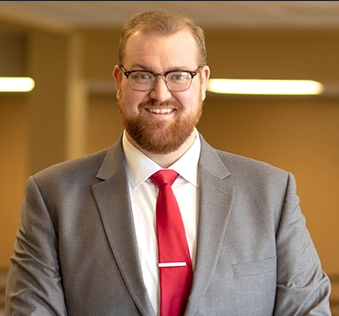 Korey W. Bruck, Ph.D.
Director
Harold Rogers Students Commons - Room 210
(606) 451-6730
scctransfercenter@kctcs.edu
Locations:
Somerset Campus
Harold Rogers Student Commons
Room 210
Laurel Campus
Building 3
Room 121
Lets get started! Who are you?
Know How 2 Transfer
IT'S WORTH IT
Today's job market requires workers to have more education and skills than ever before. Plus, a bachelor's degree holder earns around $271 more per week than someone with an associate's degree - that's a new car every other year!
IT'S THE SMART CHOICE
You can go two years for the price of one. Somerset Community College (SCC) offers many courses toward a bachelor's degree and lower tuition rates, so you can save money by earning your associate degree at SCC before you transfer.
IT'S FASTER
Research shows that students who complete their associate degree before transferring are more likely to earn their bachelor's degree in less time.
IT'S EASIER
Kentucky has statewide policies to help your general education courses transfer and make it easier to transfer after you complete an associate degree.
IT'S BETTER
SCC transfer students are very successful and perform at either the same or higher academic level after transferring to a four-year institution than students who start at a university.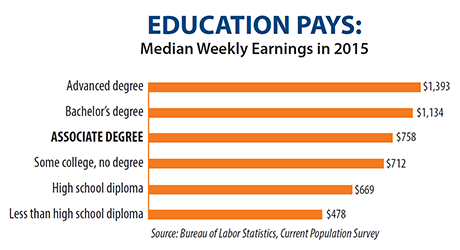 The SCC Transfer Center offers individual advising to help you decide what is best for you!
SCC has Transfer Agreements, as well as KCTCS system-wide Transfer Agreements, that have been established with four-year institutions to create a pathway for students who plan to complete a baccalaureate degree.
At KnowHow2Transfer.org you will find more information about how to transfer and gain access to transfer planning tools to help you through the process.