Meet Our Students
Whether you're thinking about college after high school graduation or planning to pursue a new career, Somerset Community College has a place for you.
Find out how the lives of some of our students have been transformed at Somerset.
Meet Garrett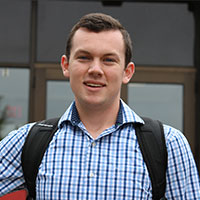 "When I was deciding which college was right for me, I knew I needed a school that gave me a cost effective education. Somerset Community College was that school. SCC values your education and views your success as their success. The small classes and qualified staff give you the skills you need to have for the future you want. In addition, the financial aid and scholarships I received allow me to focus on my classes and strive for success."
-Garrett Pike, SCC Presidential Scholarship Recipient
Meet Raegan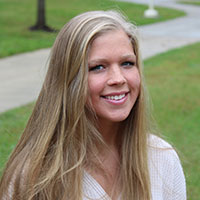 "My decision to attend SCC for the initial phase of my education was certainly the right choice. Transitioning from a small high school to a small campus has allowed me to focus on my studies without feeling overwhelmed. The low-tuition costs, teacher-student ratio, and the diversity of classes offered makes it an easy decision for anyone looking to further their education. Somerset Community College offers a large variety of scholarship opportunities to meet the needs of any type of student."

-Raegan Henderson, William & Julia Cundiff Scholarship Recipient