SCC Theatre Box Office 2017-2018
All events take place in SCC's Stoner Little Theatre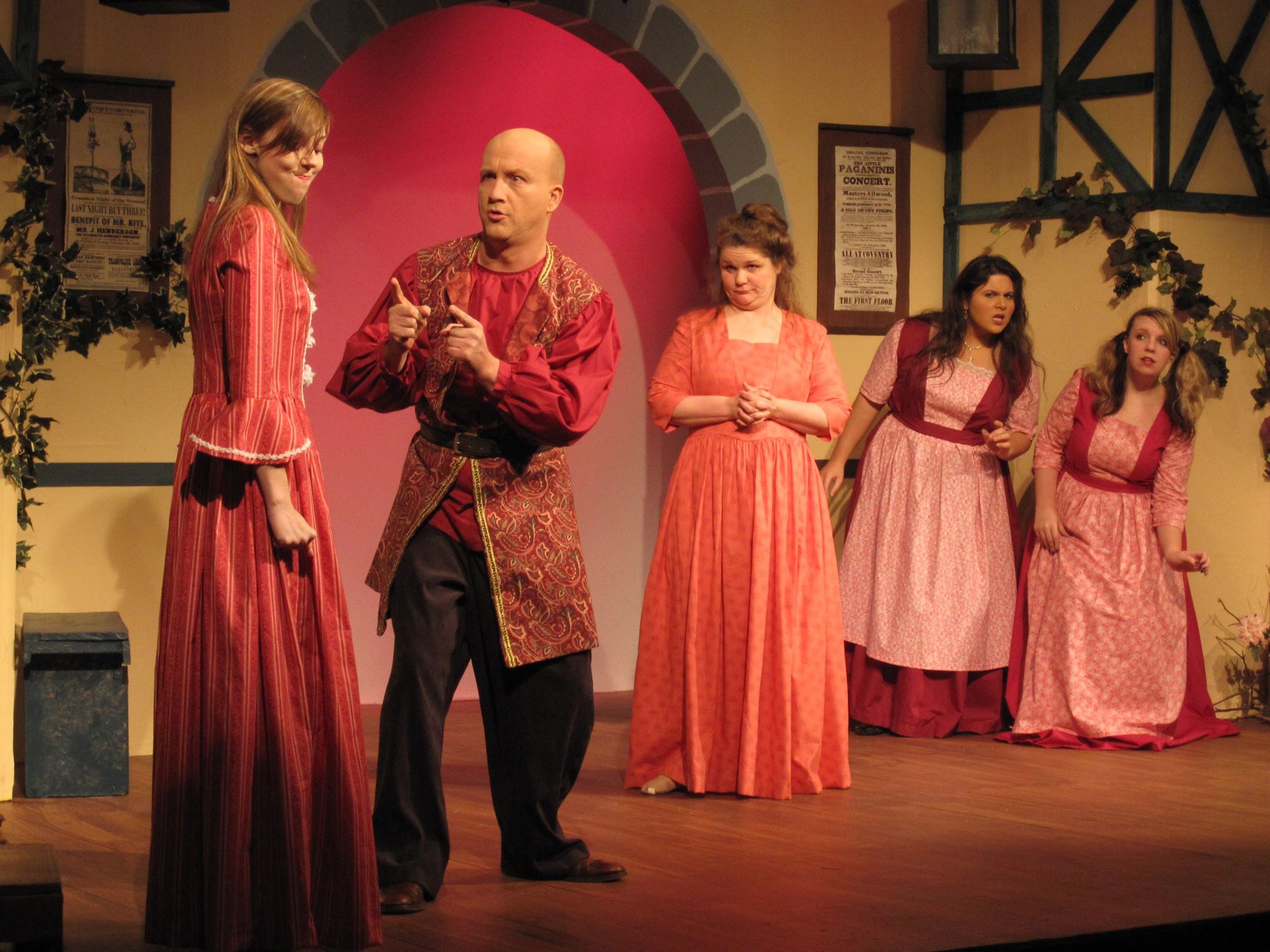 Contact Box Office Manager, Theresa Kibby
(606) 451-6766
Or via email at
theresa.kibby@kctcs.edu
Performing Shakespeare: A Workshop
Tuesday, August 14th, 2018
7:00pm
The workshop is free and open to the community. Those wishing to audition for SCC's fall production are encouraged to attend. Those who plan to attend the play will enjoy this workshop as well! Blank verse? Rhymed verse? Short verse? Prose? Scansion? Knowing how these work in delivering Shakespeare will unlock the magic of performing his plays. SCC Theatre Professor Steve Cleberg leads the workshop.
Free to the Community
2018-2019 Open Auditions
Monday and Tuesday; August 20th and 21st, 2018
7:00pm sign in
7:30pm auditions begin
SCC Theatre opens its auditions to anyone in the Somerset community for all of the events of the 2017/2018 season. Contact SCC Theatre for an audition packet.
10th Annual Autumn Shorts Film Festival
Thursday and Friday; September 13th and 14th, 2018
7:00pm
Two evenings dedicated to the celebration of the short film. SCC presents local and international shorts films each night and presents awards, including Audience Choice.
$3.00 each night or $5.00 for a Festival Pass.
*SCC Students See "Student Rush Line" Policy Below.
It Turns on Love
Friday, September 13th, 2018 as a part of the Autumn Shorts Film Festival
Encore showing of the short film, featuring Mark and Knox Isham, produced by SCC Theatre's Digital Video Productions at the Autumn Shorts Film Festival.
See Festival Prices Above
Summerfalls: Take It For a Spin
Friday, September 14th, 2018 as a part of the Autumn Shorts Film Festival
The world premiere of a new episode from SCC's wen series, Summerfalls. A young girl decides whether or not to enroll in college based on the spin of a coin. Meantime, two young men spin a coin to settle a more dubious matter.
See Festival Prices Above
A Midsummer Night's Dream
By William Shakespeare
November 15-17, 2018
8:00pm
Shakespeare's classic comedy is presented in a unique and lively staging. Theseus, Duke of Athens is planning to wed his beloved, Hippolyta when he is faced with the task of deciding the fate of a young girl who wishes to wed against her father's wishes. Two young couples take off into the woods on a midsummer's night in an attempt to sort out their dilemma. There they are entangled in the battle of sexes between the king of the fairies and his queen. Fast paced and fun.
Tickets: $5.00 in advance/$8.00 at the door
Box office opens October 28th, 2018 with hours Tuesday through Friday 12:00 p.m. to 4:00 p.m.
*SCC Students See "Student Rush Line" Policy Below.
SCC Theatre Collaborative - The Filmmaking Process
January 15, 22 and 29
SCC Theatre will, once again, engage in series of workshops and projects that will explore theatre from all perspectives. This year, the collaborative will explore the transferrable skills between theatre and film.
Free to the community.
Somerset Community College Teen Theatre Festival
A day-long theatre festival for youth in the region.
March 30th, 2018
Contact SCC Theatre for registration fees and information.
2019 Arnow Film Festival
April 5th, 2018
An evening of short films produced by filmmakers from around the world. Presented as a part of the 2019 Harriette Simpson Arnow Conference.
Must register for the festival to attend. No fee for SCC students.
*Student Rush Line Policy: Beginning one hour before curtain on the evening of any SCC theatre or film production, a student may check in with SCC's box office and put their name on a waiting list for "student rush line" tickets. Each person on the list will need to provide the name of an instructor who is offering extra credit for attendance. At 7:45pm, unclaimed tickets at the box office will be released to those on the waiting list on a first come-first served basis. The free "student rush line" tickets will be available until 7:55pm. No one will be admitted after the play has begun. Children under six years of age will not be admitted.