SCC Fitness Centers
Somerset Campus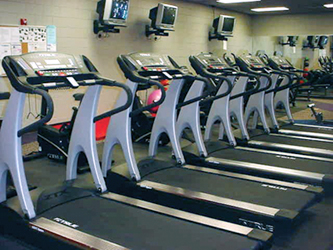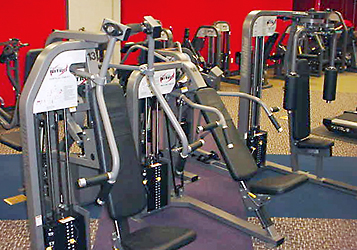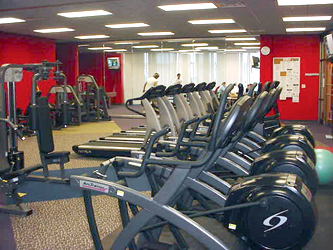 Laurel Campus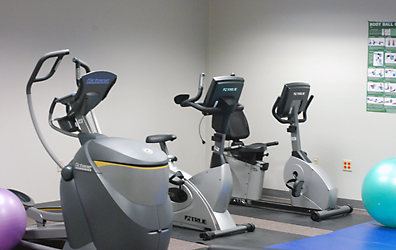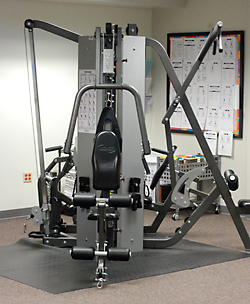 Hours of Operation
Monday – Friday: 8 a.m. – 7 p.m.

Contact
Jeff Brickley, Coordinator
jeff.brickley@kctcs.edu
(606) 451-6746
Somerset Campus
Harold Rogers Student Commons, Room 11
(606) 451-6940

Laurel Campus
Building 2, Room 119
(606) 878-4704

Students must be enrolled in one of the fitness classes listed below to have access to the Fitness Center. Students may enroll at any time during the semester.

Regular full-time faculty, staff and retirees have free access to the Fitness Center during regular business hours. (Spouses must enroll in one of the classes to use the Fitness Center.)

KHP 107 – Fitness
KHP 124 – Conditioning
KHP 129 – Resistance Training
KHP 134 – Cross Training
KHP 140 - Advanced Weight Training

Somerset Campus
18 pieces of Nautilus strength training equipment
5 True treadmills
4 Cybex Arc trainers
2 True recumbent bikes
2 True upright bikes
Dumbbells 5-95 lbs.
Kettle bells
Resistance bands
Stability balls
Medicine balls
Stretching mat
4 TVs with wireless broadcast vision

Laurel Campus
HOIST® multi-station strength training system
3 True treadmills
2 True ellipticals
True recumbent bike
True upright bike
Stability balls
Stretching mat
TV
For the first two weeks of classes of the semester, the Fitness Centers will be open to all students that are currently enrolled in at least six hours at SCC to encourage fitness and wellness for our campus community.
Each student must bring a schedule with them on the first visit to a fitness center AND be oriented on the use of the equipment.
After the 2-week period, students who are taking one of the following courses this semester (KHP 107, 124, 129, 134, 140) and are enrolled in 6 hours or more for fall/spring or 3 hours for summer, will be able to use the Fitness Centers this semester and in subsequent semesters without having to enroll again in one of the above classes.