Cornett earns two scholarships to attend SCC and looks to influence the family farm through higher education
Published on Oct 30, 2023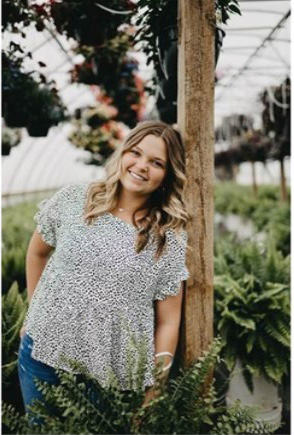 Miranda Cornett, a Laurel County native, and North Laurel High School graduate has received two scholarships to attend Somerset Community College (SCC) that are helping her achieve her education goals.
Cornett received the Academic Scholarship valued at 50 percent reduction in SCC tuition for up to 12 credit hours that may be received up to four semesters. This is a scholarship granted to the top ten percent of select area high schools.
Also, Cornett received a scholarship sponsored by Victoria and Randall Weddle that was established in 2020. The Weddle's wanted to give back to Laurel County after moving back home, due to their experience after high school and the struggle in finding a way to go to college. College at the time was not an option for them so they wanted to help open doors for young people in their own community to pursue a higher education.
SCC is the first stop that will lead Cornett to major in Agriculture Economics at the University of Kentucky (UK) after she finishes her prerequisites at her local SCC campus.
Her chosen career path pointing towards agriculture was influenced by the culture and lifestyle of growing up on her family's farm and Cornett Farm Fresh store. She plans to return to her local Laurel County community to impact local farming and serve the people she grew up around, by influencing a new generation of farmers.
"With this degree, I plan to come back to help run the family farm and Cornett Farm Fresh," Cornett said.
During her time at North Laurel High School, Cornett did not spend all her time on the family farm. She was involved with FFA, Kentucky Youth Assembly, National Honors Society and Beta Club, all while keeping a high GPA (Grade Point Average) in high school.
We are #SCCProud of Cornett and wish her the best on her higher education journey.