Faculty & Staff Spotlight
SCC is proud to spotlight Dr. Ron Meade, PT, DPT; Professor/PTA Program Director as our SCC Faculty Spotlight and Carrie Fitzpatrick, Academic Scheduler as our Staff Spotlight! Read their interviews below to learn more about SCC's August Spotlights.
Check out old spotlights below.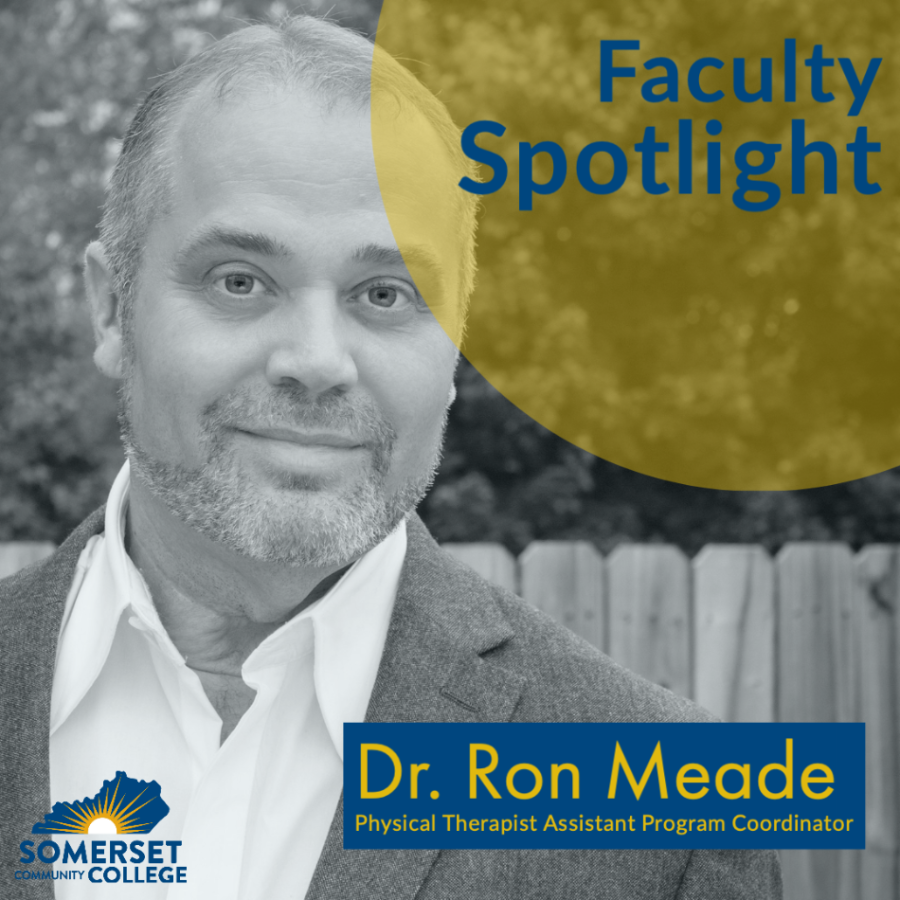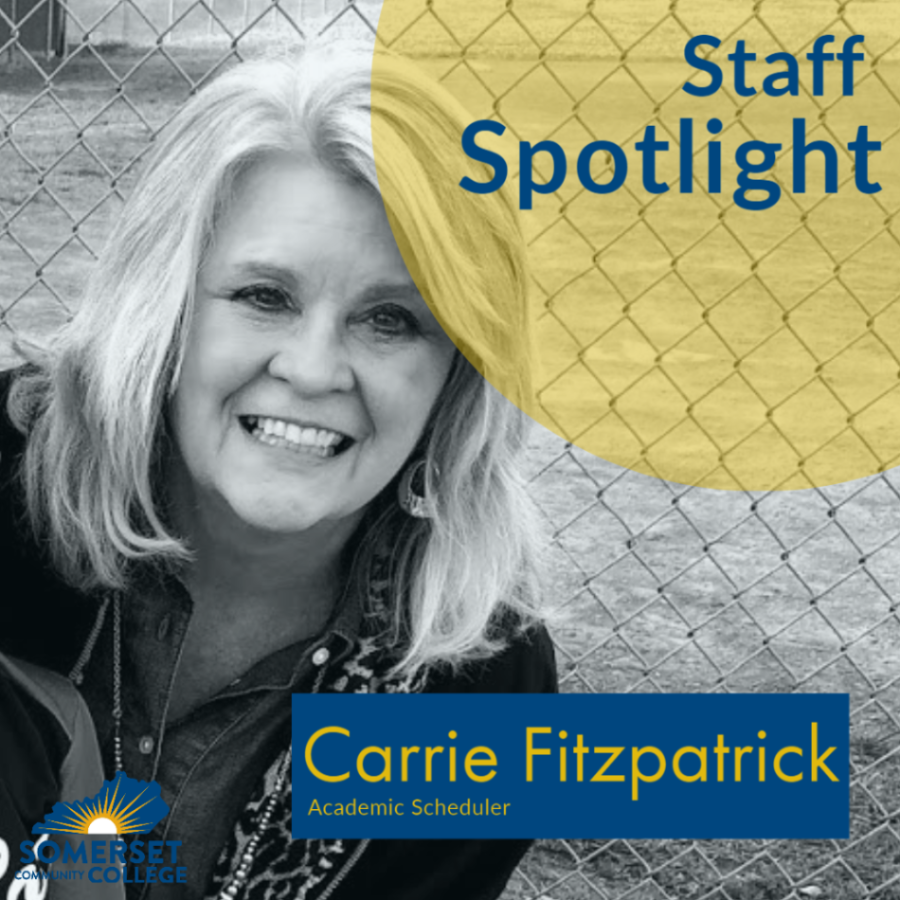 SCC Faculty and Staff Spotlight
Dr. Ron Meade
Carrie Fitzpatrick

What is your favorite thing about working at SCC?

I really love most aspects of my job, but if I had to list my favorite aspect, it would be student engagement. I enjoy finding ways to connect the right student to the right opportunity and seeing them develop as an individual.

What is your favorite thing about working at SCC?

I've held different positions at the college where I've had the privledge of working with our awesome students. I really enjoyed getting to know students throughout the years and building relationships, but now I get to work more with faculty and staff who support our students. I equally enjoy daily interactions with everyone at the college. We are like family.

If you could learn to do anything, what would it be?

I was never really musically inclined, so I would love to learn to play an instrument… maybe the piano.

How do you like to spend your time outside of SCC?

I love spending time with my sweet grandson, Bryson and my family. I also love to go on camping trips throughout the year!

What was the last experience that made you a stronger person?

I would say the experiences associated with the deaths of my parents. I look at life a bit differently after their passing. Of course, the current COVID-19 crisis is affording me new learning opportunities and forcing me outside of my comfort zone regarding my work here at the college.

What would you name the autobiography of your life?

Never give up.

What chore do you absolutely hate doing?

I loathe washing dishes by hand. My dishwasher is definitely the most used appliance in my house.

What chore do you absolutely hate doing?

Cleaning house!

What advice do you have for students struggling in school?

Really, I believe a lot can be attributed to work ethic and persistence. If a student is struggling, that indicates that they are putting forth the effort and, ultimately, most will overcome. For those that are not successful, view this as an opportunity to explore new avenues.

Do you have any advice for current or prospective students?

Challenges may arise throughout your life, but keep pushing. Give yourself grace, but don't settle!