SCC welcomes U.S veteran, Paul Smith as new security manager for all campus locations
Published on Nov 13, 2023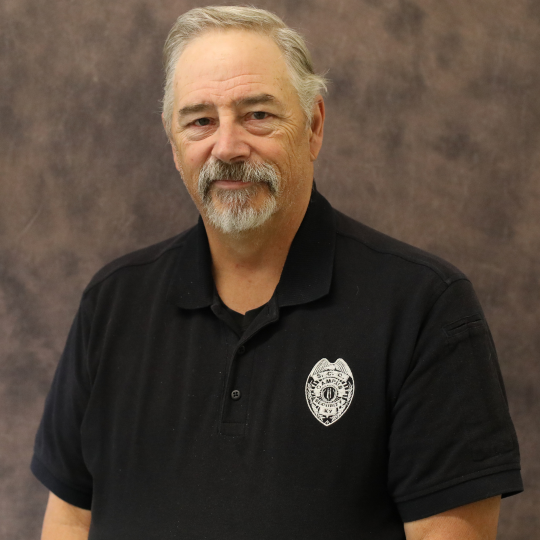 Somerset Community College (SCC) is happy to announce Paul Smith as the new Security Manager for all SCC locations.
However, he has made it clear that his passion for safety for the community far reaches the boundaries of the SCC grounds.
With 45 years of experience in law enforcement and security packaged with his twenty served years in the Air Force, Smith has been trained to respond to emergency threats with one goal in mind: Keeping everyone, no matter who they are, safe.
Smith, new to his role at SCC and Kentucky has one particular item on top of his goals at SCC. Connect with local law enforcement to create the safest environment possible for those he serves.
"We have the ability to reach out and help these guys. We have resources they are able to use," Smith said. "The school itself teaches first aid, EMT's, paramedics and nursing. Additionally, SCC has a criminal justice program in addition to one of our partner colleges. I want us to work together to better these communities."
After retiring from both of his prior career paths, his passion for safety for the community has him serving once again his time and efforts to protect the community.
SCC president Dr. Carey Castle is familiar with Smith's background.
"I'm happy to have Paul Smith as our new operations security person. Although we had never met before his arrival here, we had experienced many of the same events and places in the world as part of the Air Force. From South Carolina to the Middles East, to South Korea; we have seen many of the same places."
From around the age of ten, Smith said he knew he wanted to help keep people safe as a career.
Smith served in the Air Force from 1977-1997 and witnessed many historical events during his time growing up that influenced his passion for safety.
"I remember the Kent State incident, the peace and anti-war demonstrations," Smith reflected. "I remember how they treated our military when they came back. We worked to change this perception of veterans while I was in the military."
One particular incident stood out in Smith's mind that made an impact on how he views safety. In 1976, the president of the United States spoke at the old North Bridge in Concord Massachusetts.
"There were massive amounts of protestors on the other side of the river screaming and hollering," Smith reflected. "The president was trying to get his message across but they were not listening. One protestor tried to wade across the river and I watched as a full riot squad of Massachusetts State troopers in full gear responded to the incident."
It was only about 15 years after Kennedy was assassinated and Smith recalled times were different than they are now.
"A few of the men, responding to the man who caused the troubling predicament, went out of their way no matter how uncomfortable it made them to not only protect the president and those around him, but the man who made his way across the river," Smith said. "They maintained their firm but fair posture, professionalism and showed everyone they had a right to be there and say what they wanted to say. They just had to keep everyone safe."
Though the incident happened over four decades ago, it still influences Smith and the way he perceives safety.
"In our space, in our areas. I don't care who you are, what you have done or even what brings you joy in life, Smith said. "If you need my help or if you need our help, that is what we are here for."
The security team at SCC Smith is leading currently has five part-time officers who will also be dedicated to the same goals as he guides his team to make SCC the safest it can be.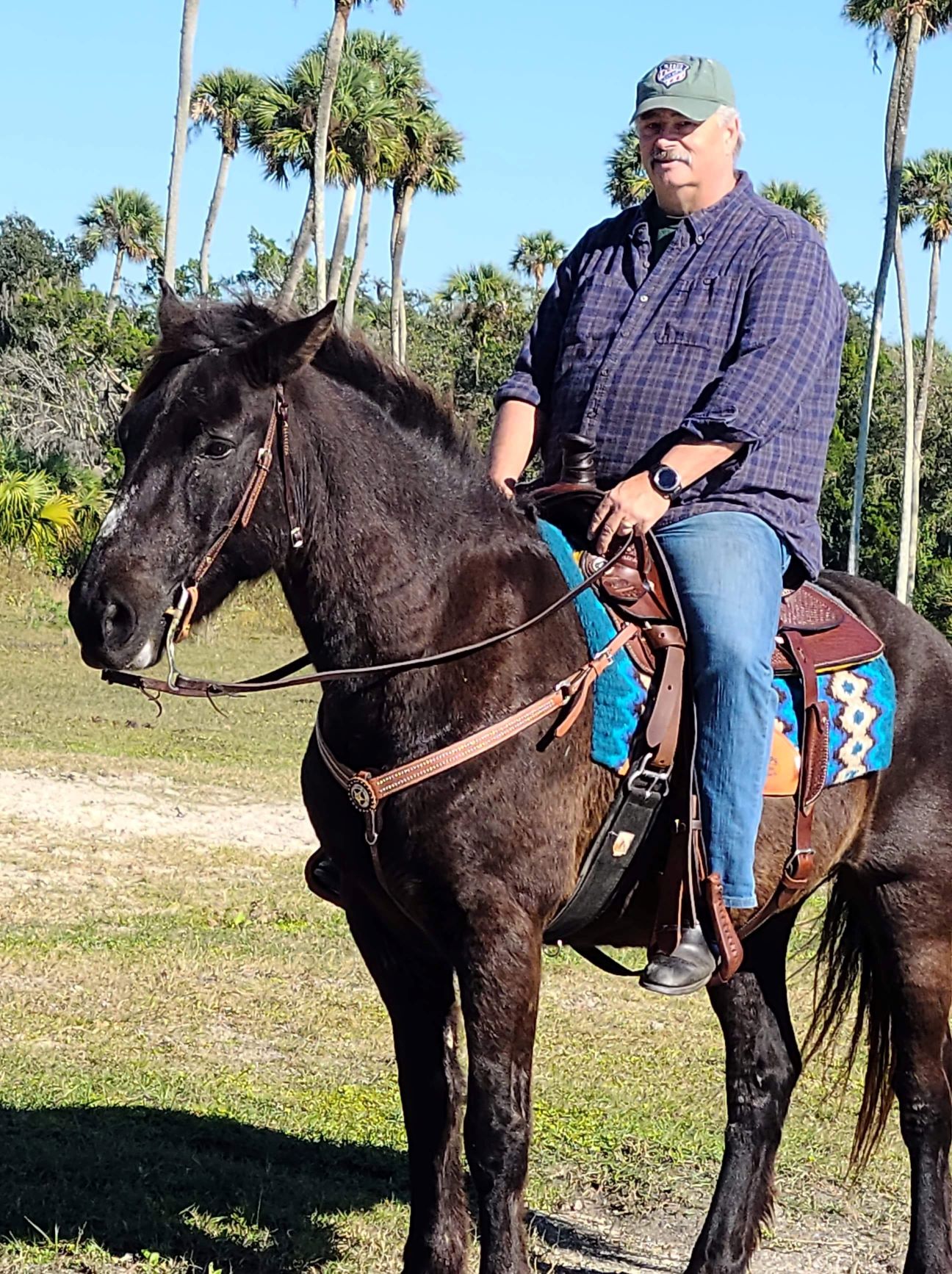 Smith's passion for safety has intertwined into his personal life. In his free time, he spends time with his growing amount of eight horses.
It's surprising Smith just recently made a move to the bluegrass state.
However, Smith doesn't race horses. He trains the animals to be companions and assist in therapy for veterans who struggle with PTSD and handicapped individuals.
Smith knows first-hand the impact a military career can have on an individual when they return to civilian life.
"PTSD is a killer. It's killing 22-23 veterans a day," Smith sadly stated. "First responders are also impacted significantly."
Once Smith settles into his Kentucky home, he has been asked to join the local veteran coalition where once involved, he wants to help veterans at a more local level in Kentucky.
"Right now, I try to spend as much time with the horses I can," Smith said. "It's amazing to see how our horses have adapted to the area. Their overall physique and health have been positively impacted."
The overall move from Florida was challenging for Smith with all his horses but he knew after viewing the property he resides at now that this felt like home.
"I feel like this move, all around, is one of the best moves I have made," Smith said. "I always loved the mountains and it's beautiful here."
SCC is proud to have Smith, a veteran, lead a team of individuals to make SCC the safest it can possibly be.
"His experience in the Air Force and working in Law Enforcement will be a true asset for us at SCC and I look forward to his assessments of our campus safety and the ways we can improve the security of all our students and employees in the future," Dr. Castle stated.