SCC alum is WTVQ-TV's weekend meteorologist
Published on Jun 1, 2023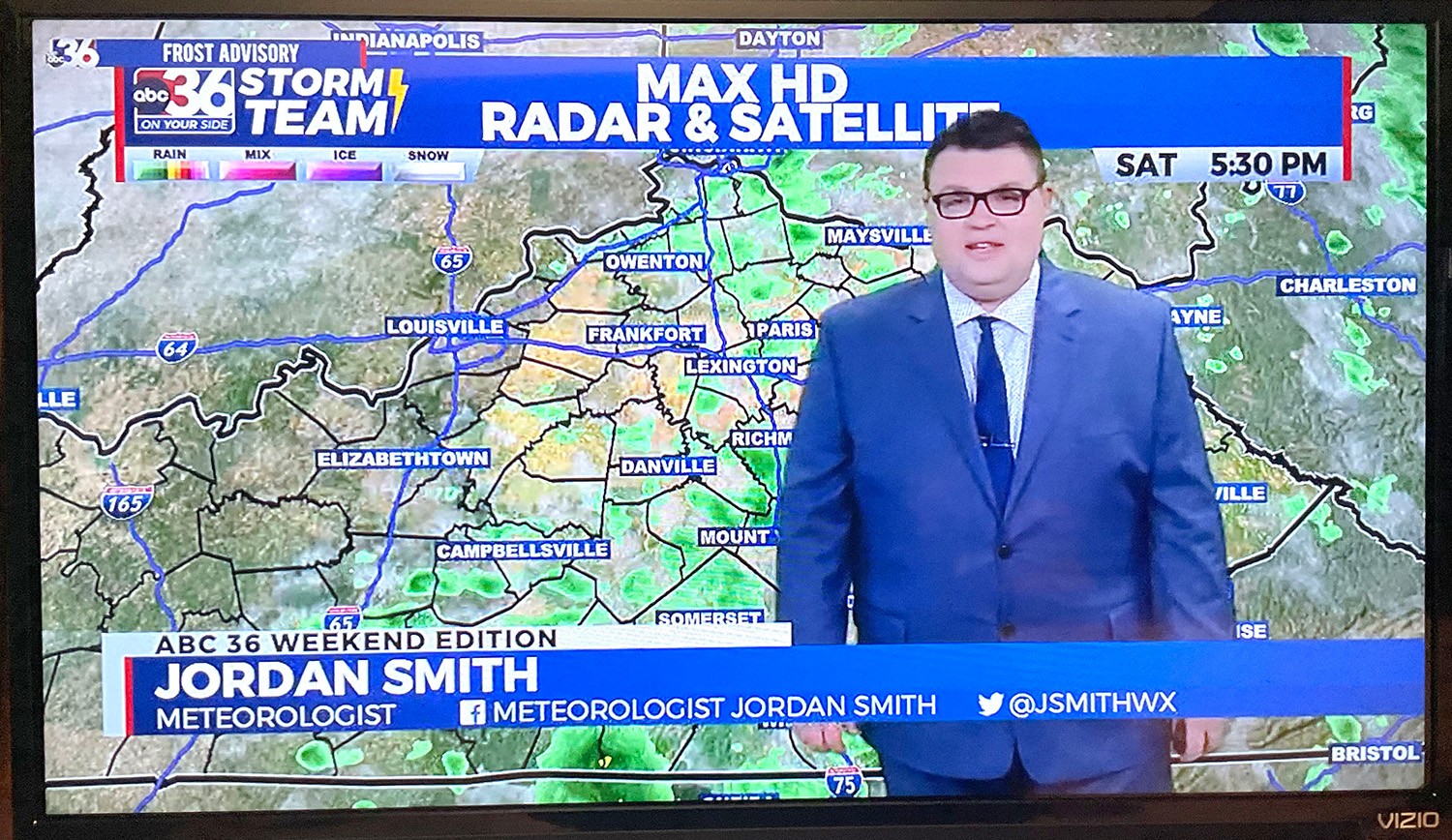 Jordan Smith is exactly where he wants to be; exactly where he always knew he would be—helping people prepare for the day, no matter if it's stormy or bright.
Since last December, the Rockcastle County native and Somerset Community College (SCC) alumnus has been part of the ABC 36 Storm Team for WTVQ-TV in Lexington. As the weekend meteorologist for the station, you can watch Smith on Saturdays and Sundays at 6:30 p.m. and 11 p.m. During the week, he has "Weather on The Go!" segments and occasionally fills in for other Storm Team members T.G. Shuck and Dillon Gaudet.
Before joining the WTVQ team, Smith served from February through August 2022 as an intern doing weather for Fox News in New York City.
Smith says he's wanted to be a "weatherman" since he was a child.
"I know this is going to sound crazy, but at like four or five years old, I've been fascinated with the weather," he said. But he says his "defining moment" came on March 2, 2012, when a deadly tornado outbreak occurred in several Kentucky counties.
"I was 13 years old, a sixth grader, and I was watching the local meteorologists on TV, one of them being T.G. Shuck," he said. "I knew that his mannerisms, his tone, the way he was carrying himself was different than it had ever been before. He knew that these tornadoes were tearing apart people's lives—figuratively and literally.
"I knew from that day forward that I wanted to be able to go into broadcast meteorology because I wanted to be able to try to protect people from severe weather…" However, Smith says that being a meteorologist is more than just focusing on "disastrous weather," but also involves letting people know how weather effects their everyday lives.
"Whether you realize it or now, we need to know: 'Do we need a jacket?' Do we need to wear rain boots?' and so, I just knew from that moment that I wanted to have a say in helping people plan out their day," he said.
Smith has been helping Kentuckians plan their day since signing a two-year contract with the Lexington TV station on December 14, 2022, but says, "I've never been to 'work' yet. This does not feel like work as I absolutely love doing what I do and look forward to going in every day."
While on the job, Smith continues to take online classes through Mississippi State University where he plans to graduate in December with a bachelor's degree in Broadcast Meteorology with an emphasis in Atmospheric Science.
However, it was some of the classes he took at SCC that helped prepare him for one of his first big assignments with channel 36.
"I took several Psychology classes (at SCC), and those classes really helped me," he said. "As meteorologists, we are the ones that go to people whose home has just gotten destroyed by a tornado. We're going to cover that and tell their story, so I feel like those psychology classes really helped me."
"I went to Mayfield, Kentucky last December (just after the one-year anniversary a deadly tornado) and talked to several people who had just lost everything they had. A lot of the things I learned in those classes went into that."
Smith says that he commuted to SCC from his Rockcastle County home and "I ended up having several friends from high school that I graduated with that went to Somerset, so we always met for lunch and had study sessions together. I formed new friendships at SCC as well."
Now as part of the TV-36 Storm Team, Smith not only has a job he loves but gets to work alongside someone who has inspired him—four-time Emmy Award winner T.G. Shuck.
"He's an exceptional guy and is just as he seems on TV," Smith said. "He is the real deal…"
For his part, Shuck says, "I'm flattered and I'm appreciative that I was able to inspire him (Smith) as he watched me when he was growing up. So, it's nice for things to work out as they have and I'm glad to be able to mentor him." "Jordan has a passion for weather that is off the charts," Shuck said. "He loves central and eastern Kentucky, and his work ethic is outstanding. He has the drive to succeed in this business and I have no doubt he will."
As the chief meteorologist at the station, Shuck says his "goal" is to "help Jordan grow his craft and be the best meteorologist he can be as he gains experience…I have no doubt he's going to be an outstanding broadcast meteorologist in the future as he is already well on his way."
Smith calls Shuck "the best chief I could ever imagine," and notes how he promotes teamwork.
"Every single severe weather event we've had, it's been straight team coverage," he says. "Me, T.G. and Dillon, we all do everything. We're very team oriented. If anybody needs help covering anybody's shifts, everybody pitches in to help. We have a fantastic team."