SCC's Physical Therapist Assistant Program Wins VCU-Marquette Challenge Awards
SCC's Physical Therapist Assistant (PTA) Program has won Honorable Mention and Most Successful PTA School Award in the 2022-2023 VCU–Marquette Challenge by raising a total of $4,047.85.
The VCU-Marquette Challenge benefits the Foundation for Physical Therapy Research and the future of physical therapy research. This year, students from 57 schools participated in the Challenge, with four reaching the Award of Excellence level by raising $10,000 or more, two reaching the Award of Merit level by raising $6,000 or more, 13 reaching Honorable Mention status by raising at least $3,000.
Additionally, SCC has entered the Philanthropy Circle as a Cornerstone Society Member which recognizes exceptional longevity and cumulative giving of $50,000+ to the Foundation through the Challenge. The cumulative total that was raised by SCC's PTA program has reached $51,378.26.
Way to go, PTA students!
Learn more about SCC's PTA program.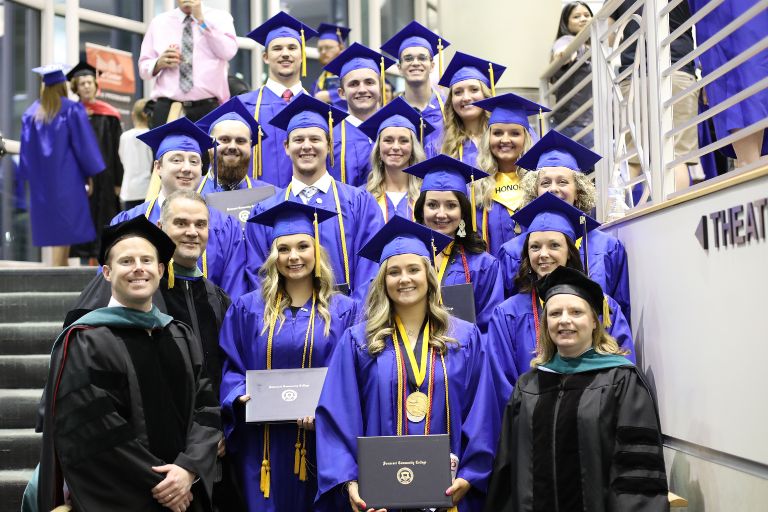 Caption: PTA Spring 2023 graduates pose for a photo with professors at the Commencement Ceremony held at the Center for Rural Development.