SCC's Fruit of the Lens photography club announces theme for fall exhibit
Published on Nov 1, 2022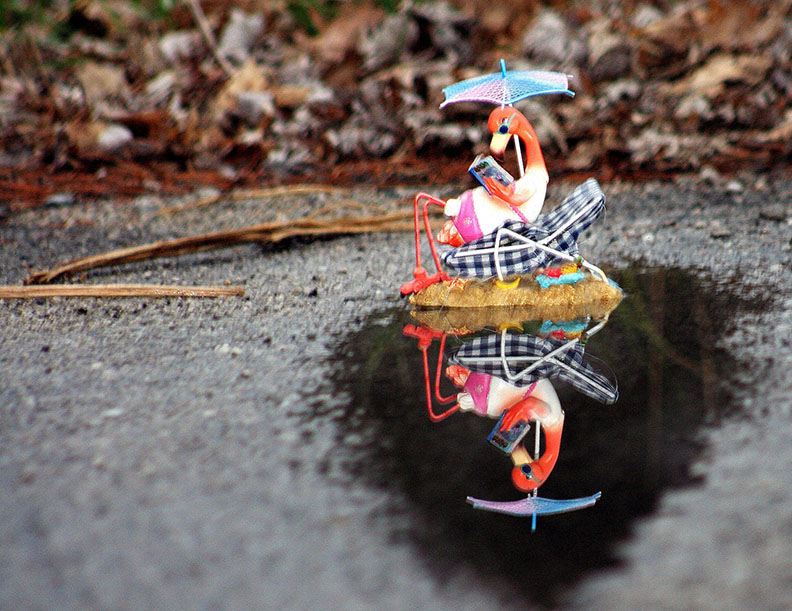 Photography, as we all know, is the process of using light to create a lasting image. Somerset Community College's photography club is taking the procedure one step further for their fall exhibit. Members will use their cameras to capture not just an image, but an image of an image.
"Reflections: Mirror Images" will be Fruit of the Lens photography club's 21st exhibit since its first in 2012.
"Using a reflective surface to capture a duplicate image should provide some fun opportunities for exhibitors," said Makayla Scott, club president. "While we are an SCC club and only students can be officers, we encourage everyone in the community to be a part of the group and contribute to the exhibit."
Community members meet with students, staff, and faculty at the college for meetings, presentations, and exhibit showings. Scott says that being a part of the club is a great way for anyone interested in SCC and photography to be a part of a learning environment.
A premiere of the exhibit video will be shown Wednesday, November 30 at 11 a.m. on the giant screen in the Rogers Student Commons cafeteria on the Somerset Campus. All members are encouraged to attend this showing.
After the premiere, a video presentation of the exhibit will be available to the public on YouTube.
And, while only club members may submit photographs the exhibit, it's easy to become a member and anyone can join. Simply email SCC faculty advisor Cindy Burton and ask to be in the club. She will enroll you in the group and send instructions for submitting images to the exhibit. The deadline to enter is Monday, November 21.
"The main criterion for joining the club is just to enjoy taking photographs," Burton said. She noted that members can use any type of camera, even the camera on their phone, for their submissions.
Each exhibit is allowed to submit up to eight photos and photo manipulation is accepted for this exhibit. Submissions should include the exhibitor's name and be sent to fruitofthelens@gmail.com by Monday, November 21. Photo size should be 1 to 5 megabytes. Entries must pertain to the exhibit theme and club advisors can disqualify any entry it considers inappropriate.
Additional information on the club and guidelines for the upcoming exhibit are available on Facebook at "Fruit of the Lens photography club." This page will also include links to past exhibits.