SCC Student Stepping into New Career Path After Boating Accident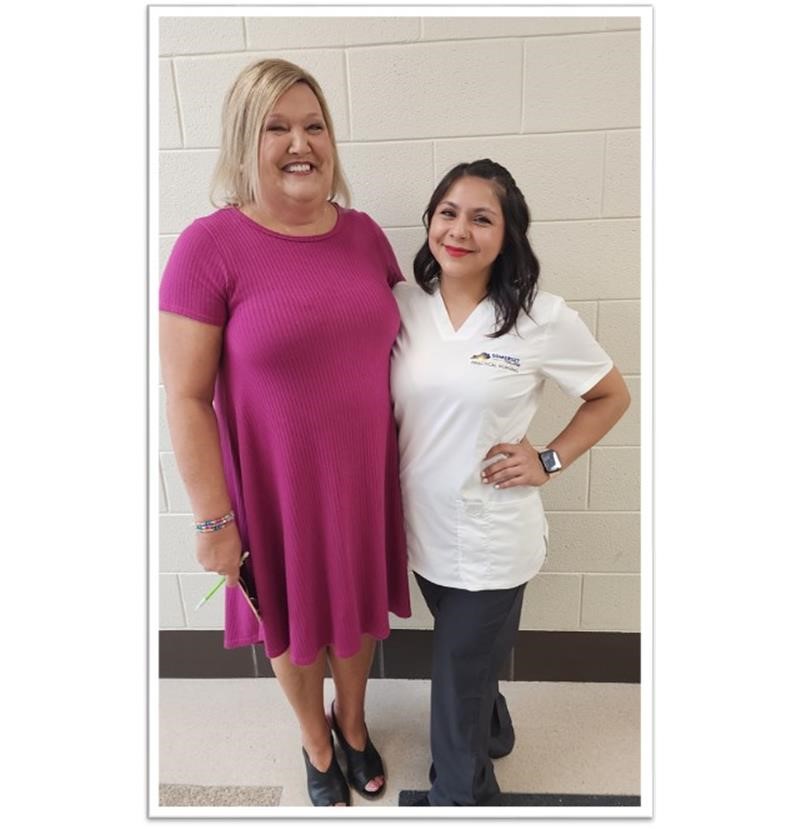 Maria Fuentes is an SCC student in the Somerset evening LPN program. She is such a joyful person and has overcome significant obstacles. Her main goal is to pay it forward in helping others.
"Maria comes in every day with a smile on her face, just so much energy," said Tamara Eastham, an associate professor of LPN Nursing at SCC.
In January, Fuentes enrolled in nursing school just four months after WKYT first met her and shared her harrowing story of losing a leg while boating with friends at Lake Cumberland.
Her instructors see her determination daily and are well aware of the kind of nurse she can be.
"When she had the accident she told God that if she were to survive that and could help just one person, it would be worth the trauma, and I'm sure she that she is going to reach more than one person," said Eastham.
Because to Fuentes, being a nurse means using her own story and walking a difficult path to one day inspire those she cares for.
"Things happen and I know everybody is faced with different situations, but we just got to move forward even if we just take it a day at a time," said Fuentes.
Maria is in good company when it comes to nursing students. Her program at Somerset Community College was just named number one in Kentucky by NursingProcess.org.
"After the accident I wanted to reach out to others, and what a better way than to be a nurse and be able to help others that may be in a similar situation," said Fuentes.
Maria is still raising money to help pay for her prosthetic leg. She did receive help through insurance, but also has to pay out of pocket. If you would like to help donate you can send donations to:
Venmo: @mfuentes9
Paypal: mfuentes9@outlook.com
"Maria, we are so proud of your determination, joyful spirit, and desire to help others. We are all thankful that you are part of the SCC family" said Sarah Modgling, SCC Director of Marketing.
Here is WKYT's news story that tells more about Maria's story in stepping into her new career path after boating accident.