SCC earns "Great College to Work For" status for second consecutive year
Published on Sep 19, 2022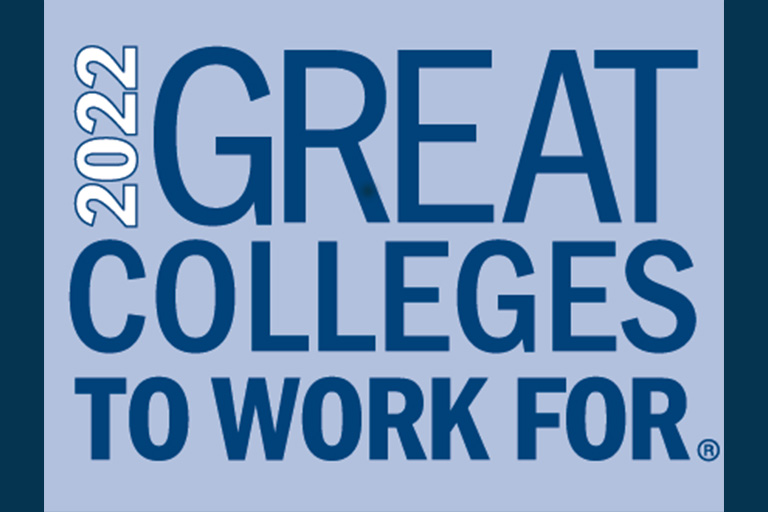 Somerset Community College (SCC) has been recognized again as one of the best employers in higher education nationally, according to the 2022 survey by the Great Colleges to Work For program administered by Modern Think.
The results in a special September 16, 2022 insert in The Chronicle of Higher Education are based on a survey of 212 colleges and universities, including 82 two-year colleges. SCC earned honors in two categories this year, Supervisor/Department Chair Effectiveness and Diversity, Inclusion & Belonging.
"Without a doubt, the people at Somerset Community College and their focus on student success make this a great place to work," said Dr. Carey Castle, President and CEO of SCC. "SCC is a special place based on the collaboration of our people, our communities, and our region."
The survey results are based on a two-part assessment process: an institution questionnaire that captured employment data and workplace policies from each institution, and a survey administered to faculty, administrators, and professional support staff. The primary factor in deciding whether an institution received recognition was the employee feedback.
The Great Colleges to Work For® program is one of the largest and most respected workplace recognition programs in the country. For more information and to view all current and previous recognized institutions, visit the Great Colleges program website at GreatCollegesProgram.com and GreatCollegesList.com. ModernThink, a strategic human capital consulting firm, administered the survey and analyzed the results.
Richard K. Boyer, Principal and Managing Partner at ModernThink commented, "While the Higher Education space is generally not well known for its agility or its ability to affect change quickly, the institutions recognized in this year's Great Colleges to Work For program have proven otherwise. They've managed and orchestrated change rather than be victims of it, all the while remaining true to their stewardship of the institution's culture."