SCC Cosmetology Student Wins Silver Medal at National SkillsUSA Competition
Published on Jul 25, 2022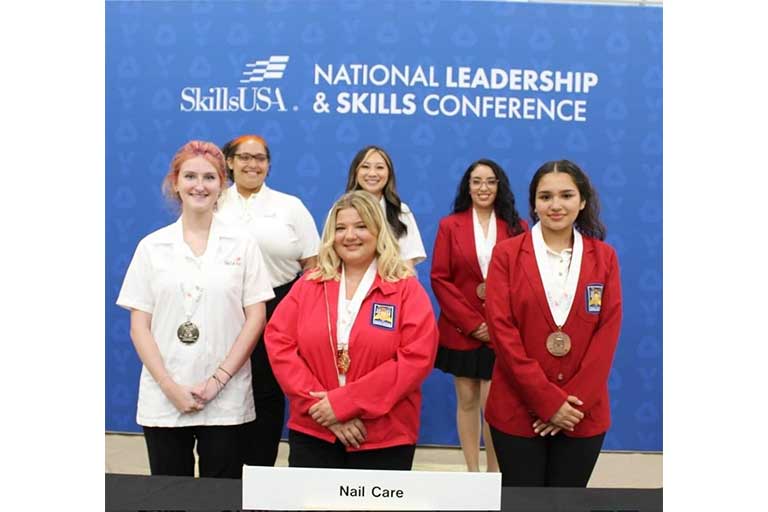 Rose Bowen, a Somerset Community College Cosmetology student, competed in the Skills USA National competition and brought home 2nd place. In June, she competed in Atlanta, Georgia, representing the State of Kentucky and Somerset Community College (SCC).
Rose will enter her third semester at the Laurel South campus this fall. SCC cosmetology instructor Tabitha Bottoms attended the competition as a National advisor and said she knew "Rose had great talent her first semester while in her class."
Megan Noel is Rose's current instructor and has helped Rose prepare for the Regional, State, and National competitions. Megan says, "her job preparing Rose for the competition was easy because of her natural talent and dedication."
Rose says the competition was a great learning experience; although it was nerve-wracking, she will definitely compete again if given the opportunity.
Rose graduated high school in 2018 from Williamsburg High School and currently resides in London. She will work at Crimson Clover Nail Salon in London when she graduates from Cosmetology School in Spring of 2023. Rose knew going into Cosmetology school that she wanted to specialize in nails.
Brandy Brock, the Cosmetology program coordinator, stated, "I have witnessed Rose's endless dedication to the love of Nails. It has paid off, and she will be a great asset to the Cosmetology industry."
SCC's Cosmetology program is offered at the Somerset and Laurel campuses and the Clinton Center. Successful students in the program can earn a diploma and certificates in Cosmetology, Esthetician, Apprentice Cosmetology Instructor, and Nail Technician.
To find out more about the SCC Cosmetology program or to enroll, contact Brandy Brock at (606) 878-4807 or brandy.brock@kctcs.edu.
The SkillsUSA competition is a partnership among students, teachers, schools and industry working together to showcase talent. The national organization for college/postsecondary technical students enrolled in trade, technical and skilled service profession instructional programs represents more than 300,000 students and instructors. SkillsUSA has 13,000 school chapters in 54 state and territorial associations.