SCC awarded $2.9 million for Upward Bound program
Published on Jul 15, 2022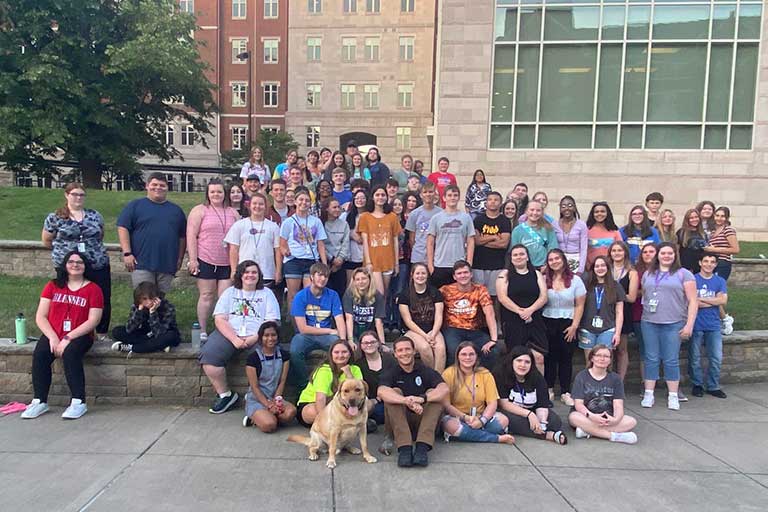 Somerset Community College (SCC) Upward Bound has been awarded a five-year grant totaling $2.976 million from the U.S. Department of Education to continue serving first-generation and/or low-income students in four area counties.
SCC received its first Upward Bound grant in 2007 and has served about 1,000 students in the past 15 years. Upward Bound, one of three federally funded TRIO Programs at SCC, serves 118 students from six southcentral public Kentucky high schools in: Pulaski County, Clinton County, Russell County and Wayne County.
"We are excited to continue serving the students of Pulaski County for the next five years. The Upward Bound programs at SCC have created a culture of personal and academic growth in a family atmosphere that has helped many underrepresented students find their place in higher education. We often say that Upward Bound is a place to belong. We want each student to feel valued and empowered to reach their full potential. We are proud to provide this free comprehensive college prep program to the students in all our service areas," stated Stephanie Likins, director of Upward Bound, Pulaski County.
The goal of Upward Bound is to increase the rate at which participants complete secondary education and enroll in and graduate from institutions of postsecondary education. The 12-month program provides assistance with high school course selection, study skills, ACT preparation, college and career information, college selection, and financial aid application.
Likins said staff visits each high school two times per month throughout the school year to meet with students. Programs are presented once a month on Saturdays from September through May on SCC's campus. Students attend a six-week residential program each summer which focuses on academics and provides cultural and social enrichment opportunities.
"Upward Bound has been invaluable to me as I've prepared for college. The Saturday Academies and Summer Programs have all taught me important skills and have sharpened my leadership and communication abilities. Because of the connections I have made through the program, I can now say I will be going to the University of Kentucky for free! Upward Bound is an excellent program for students to ensure their future success, and still have fun along the way" said student Charles Oakes, Class of 2022 at Pulaski County High School.
For more information about Upward Bound please contact the UB Director in your county. Donnia Sharpe for Russell, Clinton, and Wayne Counties at donnia.vanschoyck@kctcs.edu or call (270) 858-6509. For Pulaski County Upward Bound Director contact Stephanie Likins contact at stephanie.likins@kctcs.edu or (606) 451-6852.