Wanda Bolzé Memorial Scholarship Book Sale Scheduled For December 1 & 2
Published on Nov 22, 2021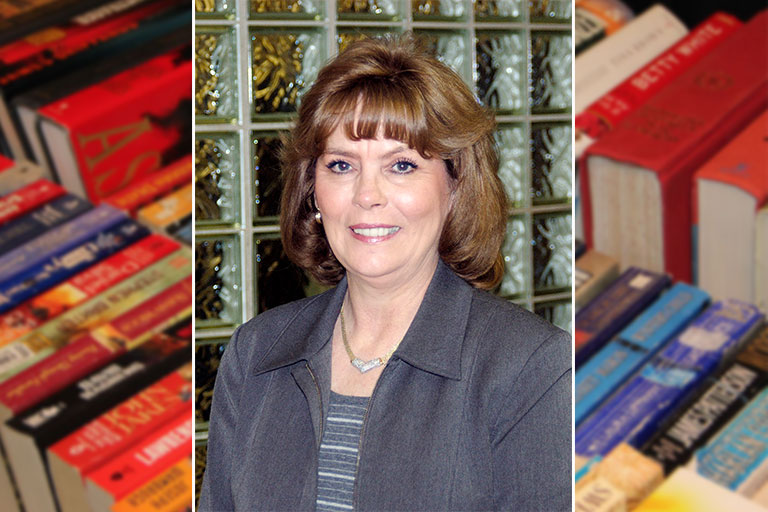 The annual Wanda Bolzé Memorial Scholarship book sale at Somerset Community College (SCC) will be held Wednesday & Thursday, December 1 & 2 on the SCC Somerset North Campus, located at 808 Monticello Street in Somerset. The sale will be set up in the Citizens National Bank Community Room of the Harold Rogers Student Commons from 9 a.m. to 3 p.m.
The Wanda Bolzé Memorial Scholarship book sale is open to the public. Visitors will find many books, from history to fiction novels, children's books, cookbooks, and much more. Magazines, cassette tapes, CDs, VHS/DVD's, audiobooks, and more are also available. Paperback books are $1 each, and hardback books are $2.
Bolzé, a long-time staff and faculty member of SCC, lost her battle with pancreatic cancer on November 27, 2006. Since that time, friends, family, and co-workers have been honoring her memory in different ways, with the book sale beginning in 2010. In total, the sale has raised more than $27,000 for the scholarship.
"With 34 years of service to the University of Kentucky and Somerset Community College, Wanda was all about helping students, and this is a wonderful way to honor her," said Bolzé's husband, John Bolzé.
The Wanda Bolzé Memorial Scholarship awards a $1,000 scholarship per year to a female student with a sophomore standing. The scholarship has been awarded to several students over the past few years, and contributions can be made at any time. Monetary contributions may be mailed to Somerset Community College, c/o Cindy Clouse, 808 Monticello Street, Somerset, KY 42501. Checks should be made payable to the SCC Foundation with the Wanda Bolzé Memorial Scholarship noted in the memo line. Contributions to the SCC Foundation are tax-deductible.
To apply or learn more about the Wanda Bolzé Scholarship and other scholarships offered at SCC, visit somerset.kctcs.edu/scholarships. All recipients will be screened and chosen by the SCC Scholarship Committee.