Randall and Victoria Weddle meet SCC scholarship recipients
Published on Nov 9, 2021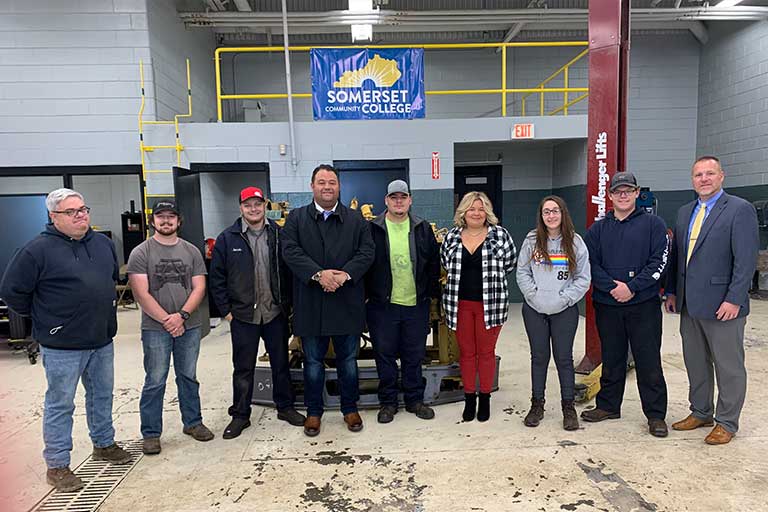 Six Diesel Technology students on the Somerset Community College Laurel Campus received scholarships funded by Randall and Victoria Weddle. The Weddle's support five males and five females per semester with a $2,500 scholarship.
The Weddle's recently met SCC students who received the Weddle Diesel Technology scholarship on our Laurel campus. Randall told students some of his story and background and encouraged them to stay focused in school and focus on their journey to a better life.
The scholarship may be used for tuition, books, and other educational expenses. It is a merit-based scholarship, and recipients must attend the Laurel Campus, be a freshman or sophomore enrolled in the Diesel Technology program, and must have and keep at least a 2.5 GPA.
To apply for the Weddle Diesel Technology Scholarship and other scholarships offered at SCC, visit somerset.kctcs.edu/scholarships. All recipients will be screened and chosen by the SCC Scholarship Committee.
To learn more about establishing a scholarship or giving to Somerset Community College, contact Cindy Clouse, vice president of advancement at cindy.clouse@kctcs.edu, or call 606-451-6618.