SCC Professor Named Outstanding Graduate Student at MSU
Published on Jun 16, 2020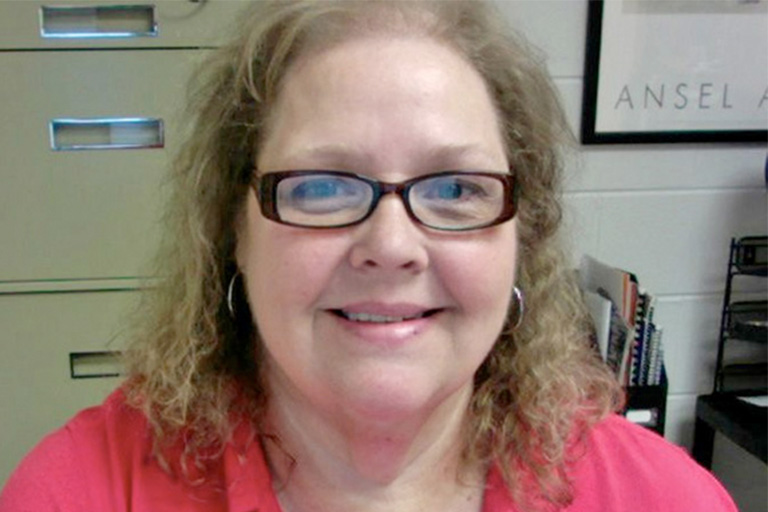 Cindy Burton's expertise in digital photography and multimedia has long been known at Somerset Community College. Now the instructor's understanding of this technology is being recognized by a state university.
Burton was recently named Outstanding Graduate Student in the Master of Arts in Education (MAE) Education Technology program at Morehead State University. Her studies there have focused on distance learning best practices and in examining state and national standards for online instruction.
"I'm honored to be recognized by MSU and am looking forward to bringing the insight I've gained there to the classroom," she said.
At SCC, the Russell Springs resident is coordinator of the Visual Communication: Multimedia program. The completely online area of study offers instruction in several areas of computer design: including digital photography, computer illustration and website design.
For Burton, her current classes at MSU are a continuation of years of studying and working with computers and multimedia.
A graduate of SCC's Visual Communication program herself, she worked in the graphics industry before returning to the community college as an Instructional Specialist. Burton earned her Bachelor's Degree in Visual Communication from American Intercontinental University in 2010 and joined the faculty at SCC in 2011. She was named program coordinator in 2019 and just this year was promoted by her peers to the rank of full professor.
Burton said the Visual Communication: Multimedia program continues to change and evolve so that it stays current with technology and social media.
"We rely on industry standards to add classes and update instruction so that our students have the qualifications being sought by employers," she said. "Many people have the natural skills necessary to work in multimedia and we help them define those skills and learn how to translate their talents to the computer and the web."
Burton also said that by being completely online, the program was not affected by changes in instruction caused by the coronavirus earlier this year. And, she said this type of instruction has other benefits as well.
"The distance learning format provides our students with great flexibility in setting their own schedule for classwork," she said. "And, while most live in south-central Kentucky, we've had students from as far away as Florida and Texas."
Successful graduates can earn an Associate in Applied Science (AAS) degree and a diploma in Multimedia. Five certificates can also be earned, including Web Design, Digital Photography, and Digital Design. Full-time students can complete the AAS degree in two years four semesters) and there is also a 17-month "Fast Track" option.
Graduates of the program are employed in website design and management at schools, businesses, hospitals and colleges. Others have found jobs using digital photography and computer design skills with photography studios, screen print businesses, newspapers, and in freelance work.
AAS Degree graduates in the program can also transfer all credits toward a Bachelor's Degree in Instructional Design (ID) at Asbury University. Additional information on the ID program is available at the university's website.
For more information on the Visual Communication: Multimedia program or other programs at Somerset Community College, visit their website at somerset.kctcs.edu.