SCC Students Present Research During First Ever Honors Symposium
Published on Jan 28, 2020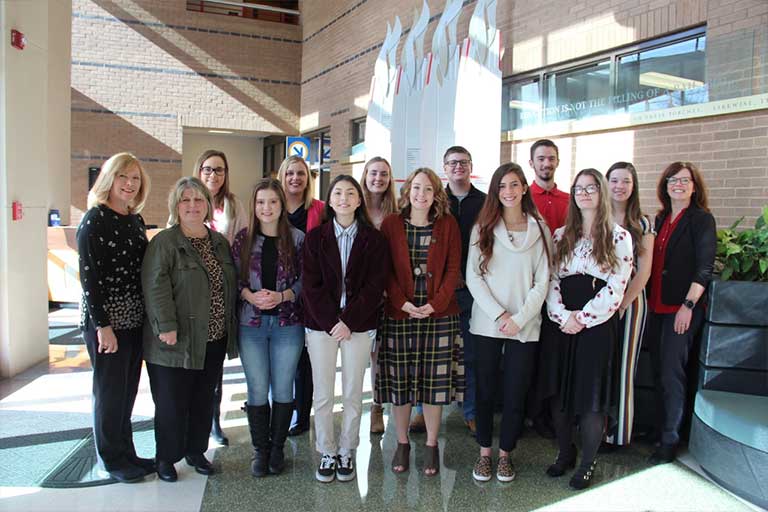 Somerset Community College (SCC) Honors Program students presented their honors research projects during the first ever Honors Symposium at SCC.
Students applied for selective admission into the new program in March 2019 and were welcomed as the inaugural cohort of SCC Honors students in July.
Honors students work closely with faculty mentors to explore topics of interest that extend beyond the typical classroom experience. With presentation topics ranging from space exploration to agriculture and human health, these students have been digging deep into topics that matter to them and sharing their findings within this community of scholars.

"Seeing this program take off with such talented, enthusiastic students and professors has been the highlight of this academic year for me," said Honors Program Director, Dr. Amanda Waterstrat. She and other faculty members met with honors students throughout the fall semester to discuss and refine their projects.

During the spring semester, the students will be exploring new projects and extending their explorations beyond campus to the Underground Railroad Freedom Center in Cincinnati Ohio and the University of Louisville.
The program emerged from a broad interest within the SCC community to create new opportunities to encourage academic excellence, campus and community engagement, cultural awareness, and personal growth among highly motivated students.

Although space in the program is limited, interested students can learn more about the program and apply online at https://somerset.kctcs.edu/admissions/honors-program/index.aspx. Applications for the fall 2020 semester are now open. For more information, contact Dr. Amanda Waterstrat scc-honors@kctcs.edu.
Photo caption: SCC Honors program students presented their honors research projects during the first ever Honors Symposium. Marci Randall (Associate Professor), Kim Toby (Associate Professor), Elizabeth Shanks (Russell Springs), Kirstin Peters (London), Amber Henson (London), Destiny Sanchez (Somerset), Shelby Smith (London), Eva Shepherd (Williamsburg), Zachary Todd (Yosemite), Carley Johnson (Eubank), Samuel Lay (Somerset), Jamie Benge (Eubank), McKenzie Burkhart (London), Dr. Amanda Waterstrat (Honors Program Director and Professor). Not pictured Garrett Burton (Nancy).