SCC Student Wins National Award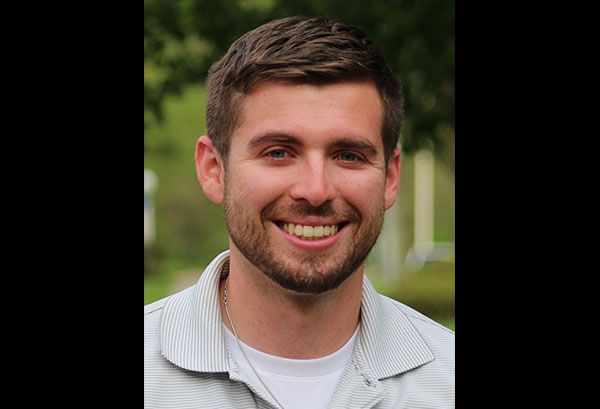 A student currently enrolled in second-year studies in the Somerset Community College (SCC) Physical Therapist Assistant Program has been named the recipient of the American Physical Therapy Association (APTA) Academy of Orthopaedic Physical Therapy's Outstanding PTA Student Award for 2019. Logan Simpkins of River will receive the award at the APTA Combined Sections Meeting in Washington DC in January. Simpkins is the twelfth SCC student who has won the award.
Simpkins holds prior Bachelor of Science Degrees in Biology and Business Administration from the University of the Cumberlands. He serves as vice-president of his class and the Physical Therapy Student Organization and is a peer mentor and tutor. He is an active member of the Kentucky Physical Therapy Association (KPTA) and was named to the 2018 KPTA All-Academic Team. He was selected to receive the 2018 James H. Anderson Award for Outstanding First-Year PTA Student, a peer-selected award recognizing one student who is expected to make a significant contribution to the physical therapy profession, in 2018.
Simpkins has been active in a number of charitable and community service activities including volunteering for causes including the Special Olympics and the March of Dimes and participating in activities to support research through the Foundation for Physical Therapy.
He was nominated by Ernest D. Brewer, Director of Physical Therapy at Highlands Physical Therapy. The nomination was supported by program faculty members Steve Hammons and Ron Meade and by program students Brittany Combs and Jeremy Darnell.
Simpkins is the son of Randy and Jennifer Simpkins of River. He is expected to graduate with an Associates of Applied Science Degree from the Physical Therapist Assistant Program in May 2019, with plans to work in eastern Kentucky following graduation.
For more information about the SCC Physical Therapist Assistant Program, contact the director, Ron Meade at ron.meade@kctcs.edu.