2019 Constitution Day Celebrations at SCC
Published on Sep 16, 2019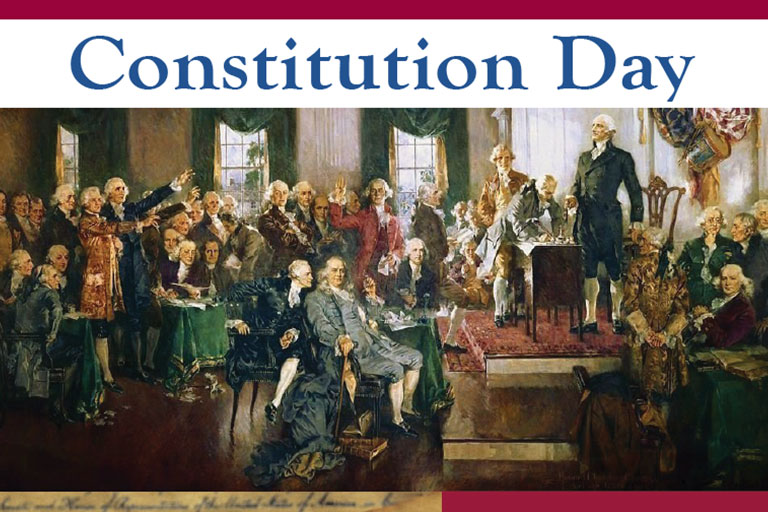 To celebrate the 232nd anniversary of the signing of the Constitution and prepare for the upcoming 2020 Census, Somerset Community College (SCC) will be hosting events on the Somerset Campus and Laurel Campus that showcase a panel of experts discussing the historical, political, and economic implications of the U.S. Census and how it relates to the Constitution.
On September 17, 1787, the US Constitution was signed in Philadelphia, Pennsylvania. The Constitution, the highest law in the United States, is the framework for our government, outlining the powers and duties of the legislative, executive, and judicial branches. As a "living" document, it is at the center of the major debates and policies of our time. One of the key principles the framers wanted to imbue the system they created in the Constitution was a true voice for the people.
In an effort to achieve this they created the House of Representatives, which would grant each state a number of members based upon the size of the overall population of that state. In order to accurately achieve this, Article I, Section 2 establishes that a census shall be conducted every ten years to measure the population, beginning in 1790.
Constitution Day, also known as Citizenship Day, will be celebrated at Somerset Community College on Tuesday, September 17 at the Laurel campus and on Wednesday, September 18 at the Somerset campus.
The Moderator for the Somerset campus event will be, James Taylor, SCC Associate Professor of Political Science. Melinda Allen, SCC Associate Professor of History, will moderate the Laurel Campus panel discussion.
The events are free and open to the public.
Laurel Campus:
Tuesday, September 17, 2019—6:00 p.m. to 7:00 p.m.
Laurel North, Health Sciences Building, Room 113
For more information on the Laurel Campus event contact: Melinda Allen, Associate Professor of History, (606) 878-4866 or melinda.allen@kctcs.edu
Somerset Campus:
Wednesday, September 18, 2019 – 2:00 to 3:00 p.m.
Meece Auditorium on the Somerset North Campus.
For more information on the Somerset Campus event contact: James Taylor, Associate Professor of Political Science & SCC Transfer Coordinator, (606) 451-6820 or james.taylor@kctcs.edu