Dr. Clint Hayes Appointed Senior Vice President of Academic Affairs at SCC
Published on Feb 22, 2019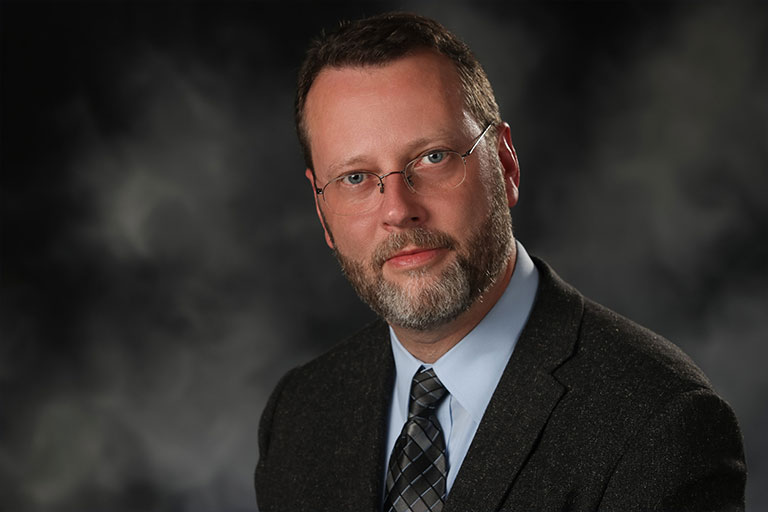 Somerset Community College (SCC) recently announced Dr. Clint Hayes as the senior vice president for academic affairs. Hayes has been serving as SCC's interim Provost since October 2017 and brings over 15 years of research, instruction, and administrative experience to the position.
From 2010-2016, Hayes served as associate dean of academic affairs for the division of mathematics and natural sciences. Before that, he held the position of director of Institutional Effectiveness and Research, and served as a biology faculty member.
Hayes earned an Ed.D in higher education leadership from the University of the Cumberlands. He received a master's of science and bachelor's degree in Biology from Eastern Kentucky University and an associate degree from SCC.
The choice for the senior vice president of academic affairs was made after a national search and an extensive interview process involving top candidates. The search committee—composed of faculty, staff, administration, student and alumni representatives did an exceptional job working through the candidate selection process to provide four extremely qualified finalists.
"Dr. Hayes has several strong attributes and experiences that make him the best choice for this position. He led the college through the SACS COC reaccreditation process resulting in a very successful process," said Dr. Carey Castle, president, and CEO of SCC. "He has been a key leader throughout the development and implementation of the new shared governance process, planning for the new strategic plan, and I am confident in his ability to lead us through the development of the Academic Master Plan and the future success of this college."
As the senior vice president for academic affairs at SCC, Hayes will provide strategic leadership for the development and implementation of academic and career programs, community partnerships and retention. In addition, Hayes will provide continuous development of academic curriculum and instructional programs, will work to determine staffing needs and develop faculty programs and opportunities, will ensure compliance with the Kentucky Community and Technical College System and accreditation agencies.
Hayes will help implement the direction of the new University Center of Southern Kentucky and will facilitate the articulation of courses and programs, and will assure the integrity of the academic offerings that SCC provides.
"I am very excited to continue my journey with SCC as the senior vice president for academic affairs, and to support its mission and commitment to student success," Hayes said. "I look forward to collaborating with campus and community stakeholders, together with President Castle, as we move the institution forward."