SCC's Radiography Program Coordinator Appointed by Governor to State Advisory Board
Published on Dec 18, 2018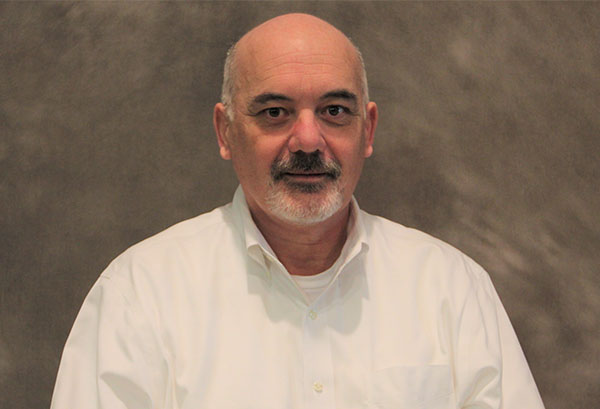 Governor Matt Bevin has appointed Doyle Decker of Somerset Community College (SCC) to the Kentucky Board of Medical Imaging and Radiation Therapy. He will represent licensed radiographers and serve for a term expiring September 2020.
Members, each of whom has been appointed by the governor because of their knowledge and expertise in their respective fields will advise the governor and the state of Kentucky. The Kentucky Board of Medical Imaging and Radiation Therapy is charged with regulating radiation licenses and ensuring all licensed and certified radiation technician workers in Kentucky practice within the state's code of conduct for Medical Imaging and Radiation Therapy.
Decker is an assistant professor and the radiography program coordinator for the Health Sciences Division at SCC. "Decker brings a wealth of information to the board," said Nancy Powell, SCC Dean of Health Sciences. "Decker started the radiography program here at SCC in 2003, and the program has grown under his leadership."
He graduated from the University of Louisville School of Radiologic Technology in 1982. In addition to that Associate in Health Sciences degree, he has two Bachelor's degrees from Bellarmine University, one in Liberal Studies and the other in Philosophy. He also has a Bachelor's in Religion from American Public University, and a Master of Arts in the Humanities from California State University-Dominguez Hills. Decker is currently working on a thesis which will complete a second Master's degree, in Holocaust and Genocide Studies, from Gratz College.
Decker is registered by the American Registry of Radiologic Technologist (ARRT) in Radiography and Computed Tomography and has over twenty years' experience in the field, with the majority of that time spent at the Jewish Hospital-Louisville. In addition to his diagnostic radiography and computed tomography experience, he has knowledge in vascular radiology and Cardiac Cath lab, both diagnostic and interventional.
Doyle Decker has taught at SCC for 15 years and also teaches SCC's online Advanced Imaging Certificate in Computed Tomography.
To find out more about the Radiography program at SCC, contact Decker at (606) 451-6774 or doyle.decker@kctcs.edu.