SCC to Host 13th Annual International Festival
Published on Oct 10, 2018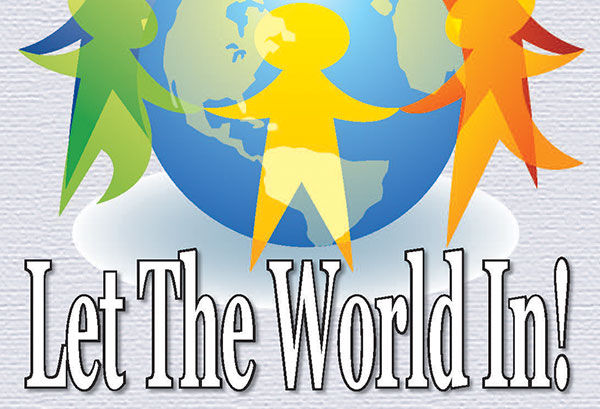 The Somerset Community College (SCC) International Festival, an annual event that introduces attendees to numerous culinary, art, educational and musical experiences from around the globe, will be held Wednesday, October 17 in London and Thursday, October 18 in Somerset. Both events are free and open to the public.
The SCC International Festival has been held at the college for the past 13 years. This year, activities begin at 9 a.m. and conclude at 3 p.m. Each year, numerous SCC students, faculty and staff join with guests and community members to provide a unique cultural experience on campus.
Beginning with the Welcome and Parade of Nations at nine, featuring SCC new President/CEO, Dr. Carey Castle, the Mayor of Somerset, Eddie Girdler, and County Judge-Executive, Steve Kelley. The Parade of Nations will be led, as usual, by Bagpipers Bart Davidson, and Jack Lewis. Students attending the event from area schools march through campus with flags from different countries as part of the parade.
Exhibits/Presentations
Featured international sessions and exhibits include the Cosmetology International Fashion Display, International product display, and session by Peacecraft of Berea, KY., and Somerset High School Spanish class exhibits, Liz Correll's E. F. Study Abroad exhibit.
Two new exhibits featuring Mia Owens talking about New Zealand and Australia, and Avarro Noguera, owner of the local restaurant Pura Vida, who will speak about his home country, Costa Rica, and he plans to have a coffee demonstration, and a presentation! Also, new, this year will be A Taste of Thailand, featuring our student from Thailand, Tong Tong!
The SCC Multicultural Club and the Student Government Association will return with their preview and announcement of the upcoming Day of the Dead event for later in October. A member of the SCC Diversity Initiatives Team, Nechalae Williams, plans to return with her Original Peoples' exhibit. One of our featured speakers from Lexington, Jim Embry, will present on Italy where he has been speaking about the Slow Food Terre Madre Network. He always brings an interesting exhibit that heightens the attention of all observers.
A sampling of other special topics for 2018 include:
Cecilia Ramilo- presentation about the Philippines
Zhiming Xia-name-writing in Chinese
The East/West Karate School of Somerset and London-Martial Arts demonstrations
James Taylor-update on the refugee crisis
Teresa Hail-Zumba demonstration
Middle Eastern Dance Ensemble-Berea College
Steve Cleberg-International short films
SCC Recruiters-Yard games
Melinda Allen -Where We're Going and Where We've Been
For musical entertainment, Watershed Arts Alliance is partnering with SCC to bring the Big Maracas band, always a crowd favorite, to the event.
Food
The SCC Culinary Arts department will provide lunch free of charge for attendees. Featured dishes are inspired by foods from Brazil, Korea, and the Louisiana Cajuns. In addition to lunch, guests will be treated to bread, cookies and coffee from the Pulaski County Homemakers; the Wayne County Homemakers and Baxter's Coffee will be donating goodies and coffee for this year's event.
"For many years, the Wayne County Homemakers have been providing a table full of delicious bread for our attendees, and the Pulaski County Homemakers have been bringing cookies. Also, Baxter's has generously donated coffee for our event for several years," said Wilson. "Given that we often have hundreds of students in attendance at this event, making, baking and bringing bread's, cookie and coffee is no small feat. We certainly are so appreciative of the way these organizations continuously give back to our event and want to recognize their generosity."
More Information
The theme for the 2018 International Festival at SCC is "Let the World In." The SCC Laurel Campus is located at 100 University Drive in London. The Somerset North campus, where activities will be held, is located at 808 Monticello Street in Somerset.
To find out more about the event, or to discuss exhibiting items from other countries or cultures, contact SCC Director of Cultural Diversity Elaine Wilson at (606) 451-6915 or SCC's Associate Professor, Dr. Amanda Waterstrat at Amanda.waterstrat@kctcs.edu.