Digital Video Productions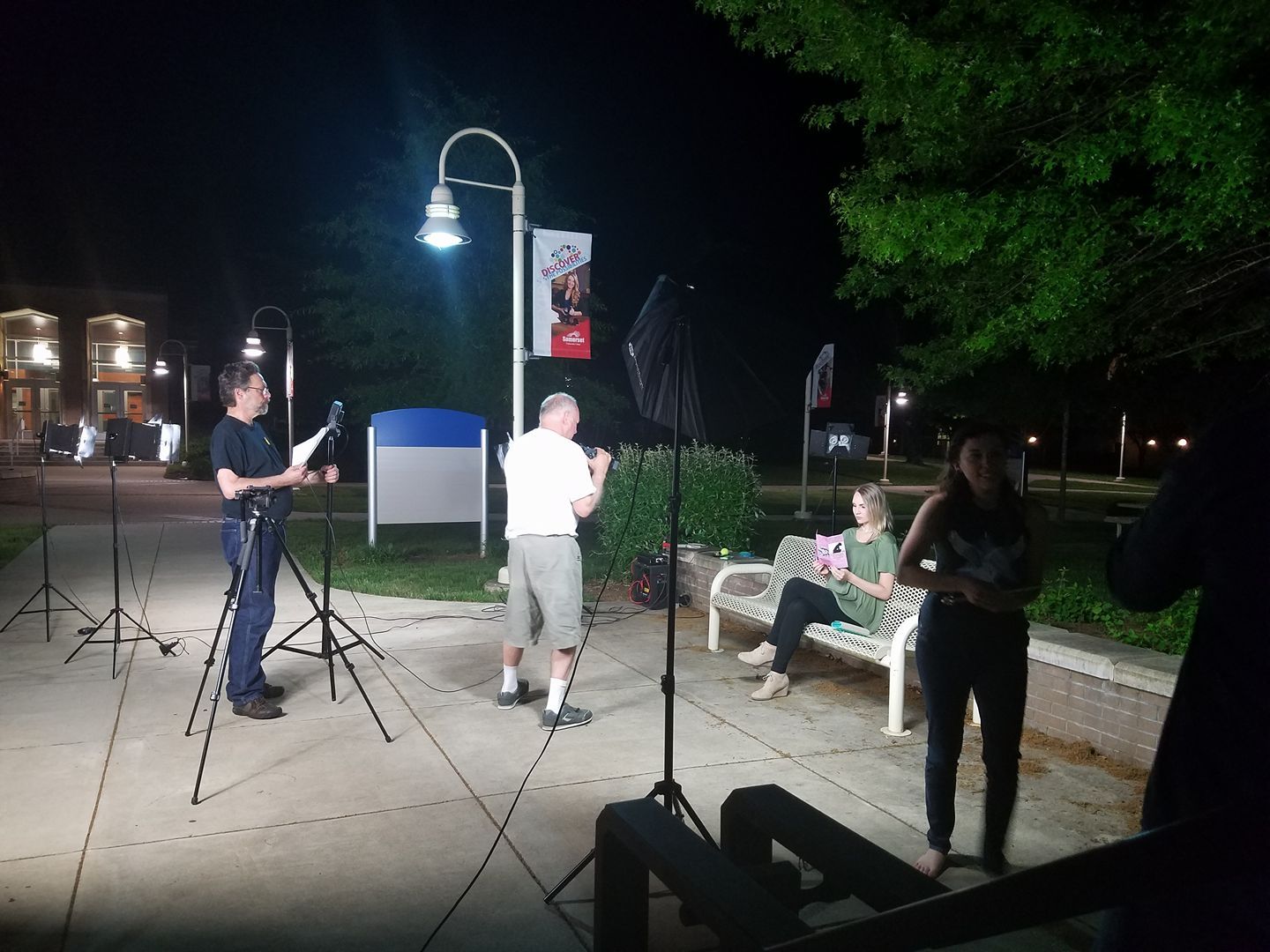 SCC's Digital Video Productions is the film wing of the College's theatre program. This production company produces films utilizing students, former students and members of the community.
The College's theatre program began experimenting with the film process with its first production program aptly named "Cheap Video Productions." After a few projects and an upgrade of equipment, the Theatre program now embraces the film making process with many projects.
September 13 and 14, 2018; 7 p.m. - Autumn Shorts Film Festival
Somerset Community College Theatre's Digital Video Productions will present its 10th annual Autumn Shorts Film Festival (formerly Winter Shorts Film Festival) with local, national and international shorts film. There is no admission fee.
Follow the Autumn Shorts Film Festival Facebook page!
Current Digital Video Production:
It Turns on Love
The world premiere of SCC's new short film. It Turns on Love is based on SCC English Professor Betty Peterson's play. It follows the story of a father and son as they struggle to communicate about their business, their family and their own relationship. The short film debuted at last year's Appalachian Film Festival as a part of the Arnow Writer's Conference.
Summerfalls: Take It For a Spin
The latest episode in SCC Theatre & Film's web series. Macy let the spin of a coin decide whether to enroll in college.
Contact Us
SCC encourages anyone who is interested in taking part in any capacity with Digital Video Productions, to stop by the Fine Arts Offices in Stoner Hall and fill out an application. You may also get further information regarding Digital Video Productions by contacting the director Steve Cleberg at Steve.Cleberg@kctcs.edu.