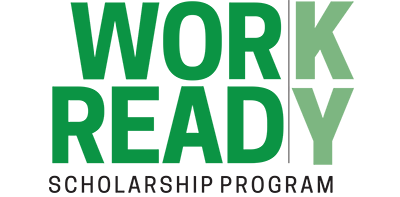 Pharmacy Technology

Program Coordinator
Lorrenda Merritt
(606) 878-4865
lorrenda.merritt@kctcs.edu
Location
Program offered at the Laurel Campus.
Program Details
This program prepares students with the skills and educational background needed to successfully pass the Pharmacy Technician Certification Exam (PTCE) and become a Certified Pharmacy Technician (CPhT). The pharmacy technician works under the direct supervision of a licensed pharmacist and assists in routine functions of the pharmacy ranging from ordering, stocking, inventorying, repackaging, compounding, and prescription preparation. Pharmacy technicians may be employed at various settings (e.g., hospitals, chain pharmacies, independent pharmacies, home health pharmacies, managed-care pharmacy services, and mail-order pharmacies).
The essential elements of the program include the history of pharmacy, pharmacy law, medical terminology, drug classification and prescription preparation. Laboratory experience and an externship under the supervision of a licensed pharmacist are required components of the program.
Progression in the Pharmacy Technician program is contingent upon achievement of a grade of "C" or above in each required course and maintenance of a 2.0 cumulative grade-point average or above (on a 4.0 scale).
Upon completion of the program, the individual can take the Pharmacy Technician Certification Exam (PTCE). When the student passes the exam, they are then granted the title of Certified Pharmacy Technician (CPhT). National certification exams are given by the "Pharmacy Technician Certification Board" (www.PTCB.org).
Reminder for all prospective students:
Illicit drug use, positive criminal background checks, and questionable/problematic immunization status may prevent future employment as a pharmacy technician, and that externship sites, employers, and State Boards of Pharmacy have regulations about drug use and criminal backgrounds.
Download Program Overview (pdf)
To learn how to apply to SCC see the Admissions Checklist.
Admissions Process

The Pharmacy Technology program admits 20 students yearly.
Students must attend a meeting with the program coordinator prior to receiving the application for admission into the program. Please make an appointment by emailing: lorrenda.merritt@kctcs.edu
Program Requirements
• Meeting with program coordinator
• Letter of intent
• The only prerequisite we have to start the program is completion of MATH 65 or higher, (ACT MATH 19 or higher, and Pre Alg. compass 42 or above will also be accepted)
College Requirements
• Application for admission to SCC
• Official high school transcript or a passing GED official score report
• Transcripts of all post-secondary education or training
• Results of the ACT
Accreditation Information

The Pharmacy Technology program has been awarded ASHP/ACPE accreditation by the Pharmacy Technician Accreditation Commission.
American Society of Health-System Pharmacists
135 S. LaSalle Street, Suite 4100
Chicago, Illinois 60603-4810
Gainful Employment Information