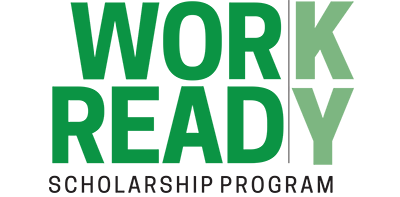 Diesel Technology

Program Advisors
Ricky Harris, Instructor/Program Coordinator
(606) 451-6912
ricky.harris@kctcs.edu
Adam Farmer
(606) 451-6821
adam.farmer@kctcs.edu
Program Location
The Diesel Technlogy program is location on Somerset Community College's Somerset Campus south.
Program Details
The Diesel Technology program at Somerset Community College offers excellent opportunities for graduates. Diesel technicians repair and maintain the diesel engines that power transportation equipment, such as heavy trucks, buses, and locomotives. Some mechanics work on bulldozers, cranes, road graders, and agricultural equipment such as farm tractors and combines.
Jobs can vary in many of the mechanic shops. Workers commonly do all kinds of repairs from working on a vehicle's electronic system one day to doing major engine repairs the next. In some large shops, mechanics specialize in one or two types of work. For example, a shop may have mechanics that specialize in major engine repair, transmission work, electrical systems, or suspension or brake systems. Diesel maintenance is becoming more complex, as electronic components increasingly are used to control engine operation. In modern shops, diesel mechanics use hand-held computers to diagnose problems and adjust engine functions. Mechanics generally receive their assignments from shop supervisors or service managers. Most supervisors and managers are experienced mechanics who also assist in diagnosing problems and maintaining quality standards.
The Diesel Technology program at SCC offers the following:
AAS (GOTS) degree - minimum 42 credit hours + 15 restricted general education hours.
2 Diplomas: Agricultural Technician Diploma and the Medium/Heavy Truck Diploma.
10 Certificates specializing in Diesel engines and related auto/truck and agricultural component repairs.
Employment Opportunities
Diesel mechanics held about 263,000 jobs in 2008. Workers in this field should see continued growth in the coming years with an expected increase of 75,000 jobs by 2018. Twenty five percent of the technicians service trucks and other diesel-powered equipment for customers of vehicle and equipment dealers, leasing companies, or independent automotive repair shops. Over 20 percent work for local and long-distance trucking companies, and nearly 10 percent maintain the buses and trucks of businesses, public transit companies, school systems, and federal, state, and local governments. There is an increasing number entering the repair of automobiles, boats and small engines for lawn service and generators.
Download Program Overview (pdf)
To learn how to apply, see the Admissions Checklist.
Gainful Employment Information