Somerset Community College helps flood victims at sister college
Published on Oct 26, 2022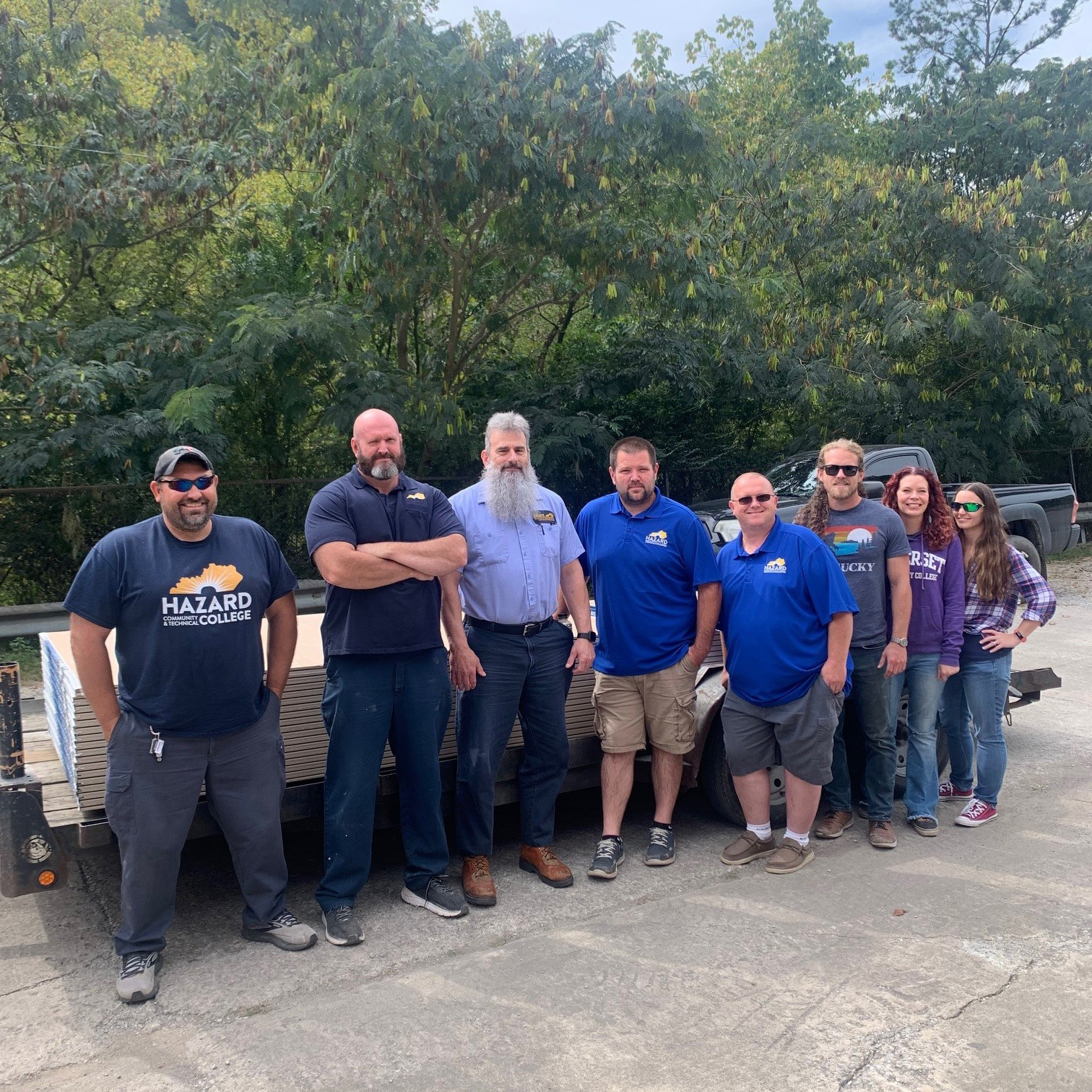 Helping your neighbor out or, in this case, your sister college in a time of need is at the core of what life is about. The staff at Somerset Community College (SCC) reached out to Hazard Community and Technical College (HCTC), which was impacted by the July flooding in eastern Kentucky.
HCTC provided SCC staff with the names of three employees who needed assistance. SCC employees purchased and donated tools for the employees to begin installing drywall as they worked to rebuild their homes.
Lumber King of Somerset generously donated a load of drywall for two of the families. ProTrade Hardware of Somerset donated a gift card for the purchase of tools. In addition, furniture and clothing was purchased and donated for one of the families. SCC employees donated an additional $300, which was used to buy Walmart gift cards for each of the three families.
"Thanks so much for your kind hearts and concern for the employees at HCTC. The gifts that were received were truly needed by the three employees and greatly appreciated. They were thankful for your generosity, as all of us were at HCTC. We thank each and every one of you at SCC; you are simply the best," said Stu Fugate, Dean of Operations at HCTC.
A couple of the employees from HCTC that received the assistance expressed their gratitude, "let me tell you from the bottom of our hearts how very much we appreciate the generosity of Somerset Community College for the donation of items that each of us received to help us after the July 28 flood. SCC will be remembered as one of so many who have reached out with a helping hand in our time of need. Neighbors helping neighbors is what it's all about! Please convey our appreciation to others at Somerset who contributed to this effort. Thank you!"
The project was organized and managed by Dionne Hicks, Chair of Staff council at SCC. The materials and donations were collected the week of September 26 – 30 and were transported by SCC staff to Hazard CTC on September 30.