Student Harrison Dalton finds success in Career Services at SCC
Published on Aug 29, 2022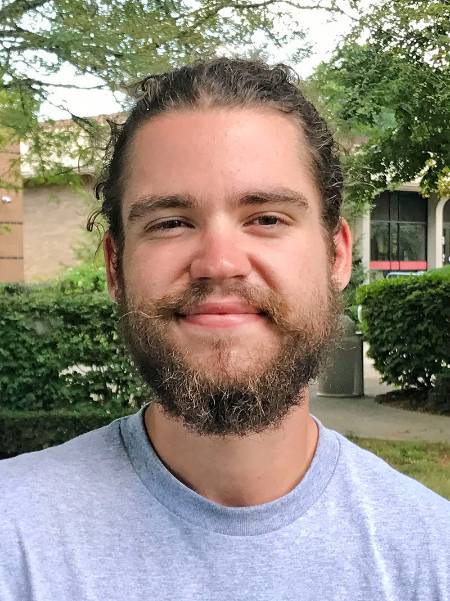 Being in the right place at the right time can be life-changing. Just ask Somerset Community College (SCC) student Harrison Dalton.
The right time and right place for Dalton, who is working toward earning an associate degree, came in March. That's when Career Counselor Melissa Winstead encouraged him to attend an Interview Skills Workshop hosted by SCC's Career Services.
Tricia Turcotte, Administrative Officer at National Park Service, had been invited to conduct the interview preparation session.
"I told him (Dalton) about the opportunities with the National Parks Service because, based on our discussion, I thought that would be a great match for him," Winstead said. "I wasn't doing anything, so I thought I might as well go," Dalton said. "It just worked out."
Turcotte conducted the mock interview with Dalton as if he had applied for an actual position with the service. Winstead sat in on the interview and says "I was so impressed with him. It was clear that an internship with the parks service would be an excellent fit for him."
Dalton said that only a few days after the workshop, Turcotte emailed him and told him about a Student Conservation Association (SCA) internship at the Abraham Lincoln Birthplace National Park in Hodgenville, Ky.
Although he had "never heard about (SCA)," Dalton applied for the position "and it wasn't a week and I'd been accepted ... She (Turcotte) told me about that, and I was like, 'Alright! All my classes can be online. I'm ready to go' ... I owe it all to Melissa," he said.
After working a few months in Hodgenville, Dalton was transferred to Camp Nelson National Monument near Nicholasville, Ky.
"They brought me on to do some different projects they were working on," he said. "One was remodeling an old house. An old historic house called the White House. They (also) had a few things in mind for their back-country trail system that I will be sort of revamping. Otherwise, I do general maintenance on the park ... taking care of the land."
And what are his thoughts about his new position with the National Park Service? "I love it," he says. "I'm outside all the time."
A 2018 graduate of Pulaski County's Southwestern High School, Dalton says he's been "on and off with college. It's just something that I've kind of worked on. I wasn't decided on what I wanted to do, so I didn't want to get a bunch of loans and stuff. That's why I came to SCC to get an associate degree. That way, if I did want to pursue a bachelor's, I could."
Then, last spring he decided to take part in the Career Services workshops on soft skills, resume writing and improving interview skills. "I wholeheartedly owe working with the National Park Service to SCC," he said. He recommended taking advantage of all the resources provided by Career Services "to any college student because that stuff is really important. It makes a difference ... and there are lots of opportunities."
Dalton says that before he took part in the interview that directed him to the park service, "I've always just never known (what I wanted to do). People would ask me what I wanted to do, but I wasn't sure yet. I've had a few different jobs."
And now as an intern with the National Park Service, Dalton says he enjoys the work so much that "I plan to make a career out of it."
Career Services is a resource and information center available to assist all SCC students in making more informed decisions about career choices. The service also connects students with employment opportunities. For more information on Career Services at SCC, contact Career Counselor Melissa Winstead at 606-451-6657 or email melissa.winstead@kctcs.edu.