Josh Hayes, Distinguished SCC Alumni, Speaker at SCC Commencement Friday
Published on May 5, 2022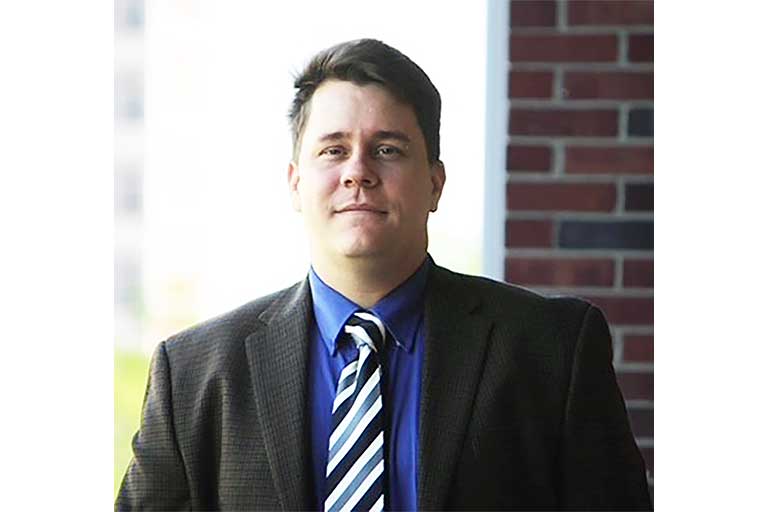 In his job with Eastman Chemical Company, Joshua Hayes, is working to solve the issues of waste plastics through revolutionary recycling technology. But it's his understanding of Somerset Community College (SCC) that brings him to the podium as the college's 2022 commencement speaker.
SCC will hold graduation ceremonies on Friday, May 6, at The Center For Rural Development. Commencement exercises will begin at 7:30 p.m. EST, and SCC's Alum Josh Hayes will be the keynote speaker.
A total of 610 SCC students are receiving 1,482 credentials. Associate in Arts, Associate in Science, and Associate in Applied Science degrees will be awarded along with diplomas and certificates.
Hayes has a lot to say about the community college because it was there that he built the foundation for what has become his career as an engineer
In a press release, he says that SCC taught him "the meaning of community, the value of investing in and mentoring others, and how far individuals can go when simply given support and opportunity."
He notes that his community college experience at SCC has been the pivotal turning point in his life.
With a "home-schooled background," Hayes says that after receiving his GED he immediately joined the workforce "with no intentions of going to college." He said that college had never seemed like something he'd be able to afford.
But, after losing his job, he heard of a program allowing dislocated workers to attend college and learn a trade. He applied and "was accepted ... and chose to study as an industrial and residential electrician."
He says his goal was to get a "degree and get back to work," but that his experiences at SCC changed his perspective on the world.
With the support and encouragement of several professors, he joined the Phi Theta Kappa honor society as vice president of their Honors In Action project. His efforts there helped lead the SCC chapter to win an award. Also, while at SCC, he served as a student ambassador, a tutor, and volunteered for several extra-curricular activities.
He says that the academic support and leadership opportunities he received at SCC led to scholarships that "blew the doors open for even higher education opportunities."
He transferred to the University of Kentucky where he received a Bachelor's degree as an Electrical Engineer with minors in Mathematics and Computer Science.
Today, Hayes resides in Kingsport, Tennessee with his wife and their two dogs. He is active in several key initiatives to encourage inclusion and diversity within the engineering field.