FBI is recruiting students and recent grads at SCC
Published on Nov 22, 2021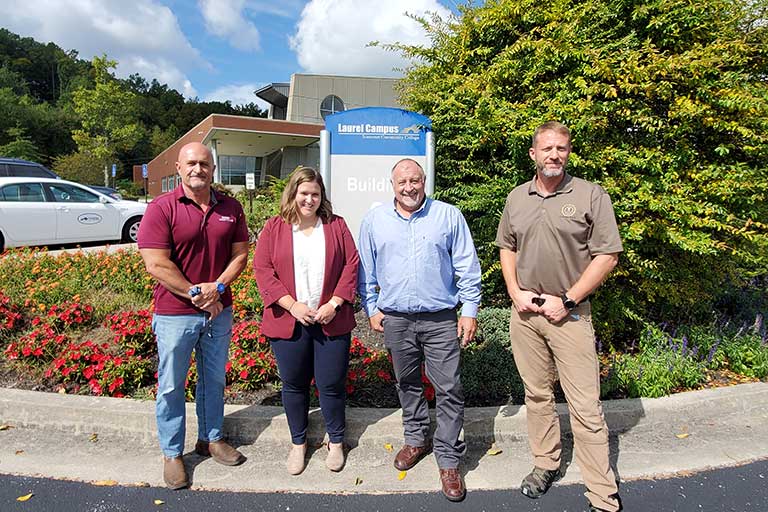 Some students in Somerset Community College's (SCC) Electrical Technology program may be wanted by the FBI. As part of a search by the bureau, sessions and interviews were recently conducted on SCC's Laurel and Somerset campuses.
But this investigation wasn't for anything the students had done wrong; it was for something promising in their future—a possible job with the FBI.
Curt Null, Electrical Technology instructor on SCC's Somerset Campus, said that he was contacted by FBI Telecommunications Manager Ron Laughlin several weeks ago.
"He wanted to know if he could come down and interview with some of our students and tell them about opportunities in the FBI's Electronics Technical program," Null recalled. "And I said, 'Most definitely.'" The instructor said that Laughlin along with electronics technician Matthew Hall and a human resources representative, "came in and talked with students in my classroom."
FBI representatives also met with students in instructor David Coffey's Electrical Technology class on SCC's Laurel Campus.
Coffey said that "after the presentation from the FBI and the salary that was discussed, I had several students that sat in on a one-on-one discussion ... Some of the students' said things like, 'You mean I could work for the FBI' and 'Wow, that pay is crazy good.'"
Students on the Somerset Campus were also "very impressed," according to Null. And they found out that the skills they're learning are right in line with what the industry demands.
"As a matter of fact, they (the bureau representatives) actually told the students 'What you're learning here (at SCC) is exactly what we need,'" he said.
A handout from the FBI notes that the "FBI Electronics Technicians install and maintain the Department of Justice's land mobile radio systems, data network systems, electronic security systems, and provide technical support within all FBI field offices and facilities, as well as those of other DOJ (Department of Justice) agencies as necessary."
Null said that while the bureau has electronics technicians across the country, there are opportunities close to home as well.
"The FBI has an office in London and that has telecommunications equipment in it," he said. "Mr. Laughlin told us that there were 99 openings nationwide and that there were openings here in the state of Kentucky ... They always have openings."
Coffey agreed and said, "This career is an excellent opportunity for students. You may have to travel but the benefits are great, and the pay is very high."
The FBI is currently in the process of interviewing several SCC students and will plan to award jobs upon graduation from the program.
In addition to an understanding of electrical technology, applicants for positions with the bureau must complete a drug screening, polygraph, physical exam, and a background examination.
Several students from SCC have been offered federal jobs and more possibly to come so, in this case, it's good to be wanted by the FBI.