SCC announces Faculty Fellow for 2021-2022
Published on Aug 26, 2021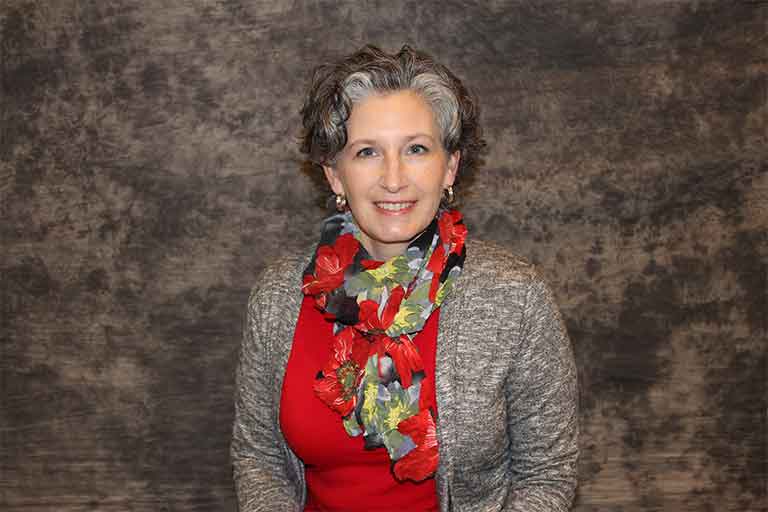 Somerset Community College (SCC) is pleased to announce that Erin Stephens, Associate Professor of English from the Arts and Humanities Department, has been chosen as the 2021-2022 Faculty Fellow. This fellowship is made possible through the Raising Appalachia: Innovative Student Engagement (RAISE) grant.
This is the inaugural year of the Faculty Fellow program at SCC. Stephens will work on course redesigns, assist in creating Career Pathways, design professional development opportunities, and bring her expertise to a variety of projects.
Stephens is a 1987 graduate of Russell County High School, attended Somerset Community College, and earned both a BA (1995) and an MA (2007) in English (Rhetoric and Composition) from Eastern Kentucky University. She taught English at Southwestern High School and Somerset High School before she began teaching English courses full-time at SCC in 2010.
The Faculty Fellow is selected through a competitive process that considers an applicant's promise to be a strong and engaged leader on campus. Fellows will provide support to faculty peers in their efforts to improve teaching and learning, and will work to increase engagement and interdisciplinary interaction.
"I'm excited to have such a high caliber faculty member initiate the Faculty Fellow program and lay the foundation for the future. Erin's experience with online learning through the Learn on Demand (LOD) courses and demonstrated interest in faculty and staff engagement are all strengths. I'm eager to see where Erin steers the program and the learning community that she'll work to create," said Sandra Standish, RAISE Director.
Stephens started in this new role on August 23rd. She will work with Dr. DeAnna Proctor through the Teaching and Learning Center (TLC) located in the Harold Strunk Learning Commons on the Somerset North campus.
"The Faculty Fellow position will allow me to develop, organize, and implement learning communities to benefit my colleagues. I also have an enduring fondness for peer tutoring and mentoring programs because I began my "teaching" career as a tutor for Lynn Crabtree in the SCC Writing Center. It was there that I found my love for teaching and learning, and I would like to teach and learn more about successful peer tutoring and mentoring strategies, course design, and anything else that presents itself. I will also be planning and arranging learning and development opportunities for new and seasoned faculty members. Most of all, I look forward to developing programs to support my colleagues in various stages of their careers with the goal of benefiting the college overall" said Stephens.