Gift establishes McLeod Memorial Scholarship for Nursing students
Published on May 12, 2021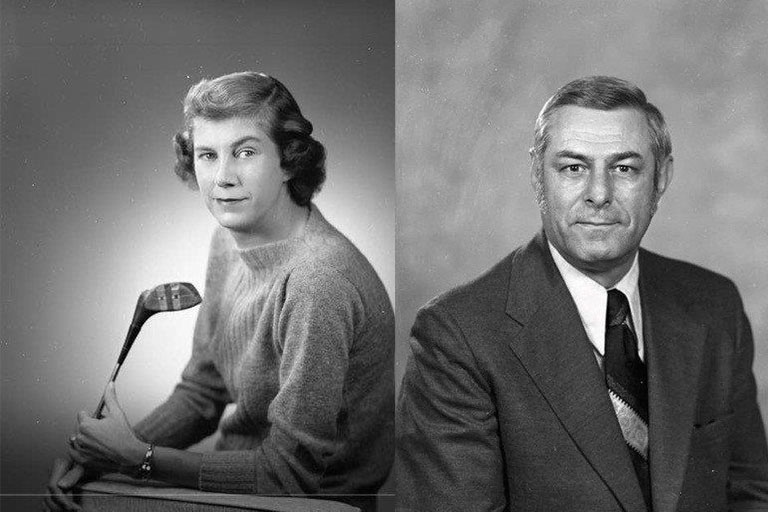 A new scholarship endowment has been established at Somerset Community College for Associate Degree Nursing and Practical Nursing students. Dr. Ken Gibbs established the endowment in memory of Dr. & Mrs. Robert N. McLeod.
Dr. Ken Gibbs grew up in Somerset and graduated from Somerset High School in 1963. As a teenager, he was influenced and encouraged by Dr. McLeod and his wife, Cornelia. Gibbs stated, "Doc McLeod was an advocate for young people; their home was always open and he and his wife, Cornelia, worked tirelessly for the children of Pulaski and surrounding counties. They touched a lot of people during the 50's, 60's, and 70's. It is my honor to endow this scholarship in memory of the McLeod's, they gave me more than I could ever repay."
Dr. McLeod was the first pediatrician in Pulaski County and moved to Somerset in 1949 from Boston Children's Hospital, where he completed his residency. He was the senior partner in Children's Clinic from 1950 until 1983 and served as team physician for the Somerset and Pulaski County high school football teams for 27 years. The McLeod's were members of First Presbyterian Church where he served as deacon, elder, and taught Sunday School. Dr. McLeod passed away November 17, 1992 and Mrs. McLeod on November 24, 1999.
The McLeod's have three daughters, Polly Keith, Corky Herbert and Cathy Reynolds. When they heard about the generous gift to SCC in memory of their parents, they were surprised and very appreciative. Cathy mentioned that even though neither of their parents were native Kentuckians, they became fully invested in the community of Somerset. All three of their daughters attended school, grades 1-12, in Somerset. Their mom, Cornelia, worked at Somerset Community College and remained in Somerset throughout her adult life.
Corky commented, "Our father was totally dedicated to the welfare of the children of Southeastern Kentucky, as a pediatrician who also counseled and encouraged athletes, Dr. Gibbs among them. He worked with the state legislature to promote causes that benefitted young people, the child car seat bill, one that mattered greatly to him. Always interested in sports, he considered it a privilege to pull for and give medical aid to the SHS Briar Jumpers as well as the PCHS Maroons. "
Polly, speaking on behalf of the three sisters, "For this scholarship to benefit nursing students seems especially appropriate because we can all recall so many nurses that worked with our father in his practice as well as at the hospital. He valued immensely the knowledge, practical experience, and full assistance nurses provide. Relationships between nurses and patients, as well as with the patients' parents when the children are young, often open up channels of information that are invaluable medically. We three McLeod girls, grandmothers all, are so very appreciative of this endowment in honor of our father. Nursing students who receive this scholarship will have the chance to bring better health to young people in this area, a goal to which our father committed his life. "
The first scholarship will be presented to a deserving student in the Fall of 2022. Eligible students will be in the Associate Degree or Practical Nursing program and preference will be given to a student interested in pediatric nursing.
To view other scholarships available at SCC, visit somerset.kctcs.edu/scholarships. To learn more about giving to Somerset Community College, contact Cindy Clouse, vice president of advancement at cindy.clouse@kctcs.edu or call 606-451-6618.