SCC's Practical Nursing program rated among best in the nation
Published on Feb 24, 2021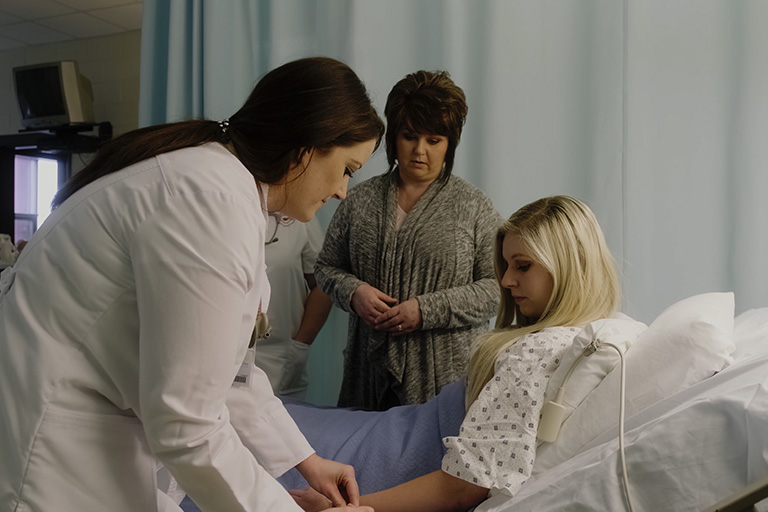 Somerset Community College's practical nursing program has been ranked among the best nursing schools in the nation for 2021 by NursingProcess.org.
SCC is ranked #14 out of 731 nursing schools in the Southeast Region, and the college is ranked #2 out of 20 nursing schools in Kentucky. NursingProcess.org scores each college based on NCLEX-PN pass rates as well as on academic quality, the nursing school's reputation and affordability.
SCC's Nursing program delivers an educational experience that thoroughly prepares students for both the required examination and future employment opportunities. SCC's current National Council Licensure Examination (NCLEX-PN) first-time pass rate is 100%. The program also boasts other impressive statistics, including producer of the greatest number of Licensed Practical Nurses (LPN) in Southeastern Kentucky and a 100% graduate employment rate. In addition, the cost of a Nursing degree at SCC is the lowest in the region.
"I am very proud of SCC's LPN program. The faculty and staff work hard to help their students succeed and graduate the best nurses possible. Our program has changed to a one year program which is helping the students to get out and into the workforce much quicker. This is especially helpful to the workforce to provide much needed nurses in a time of shortage in the commonwealth," said Ruth Martin, SCC's LPN program coordinator.
Nursing information sessions will begin in February. Individuals interested in applying to the program can contact Ruth Martin, program coordinator for Nursing Admissions, at ruth.martin@kctcs.edu. For more information, visit https://somerset.kctcs.edu/admissions/health_sciences_admissions_information.aspx