Register early for Spring Semester through virtual student services
Published on Dec 15, 2020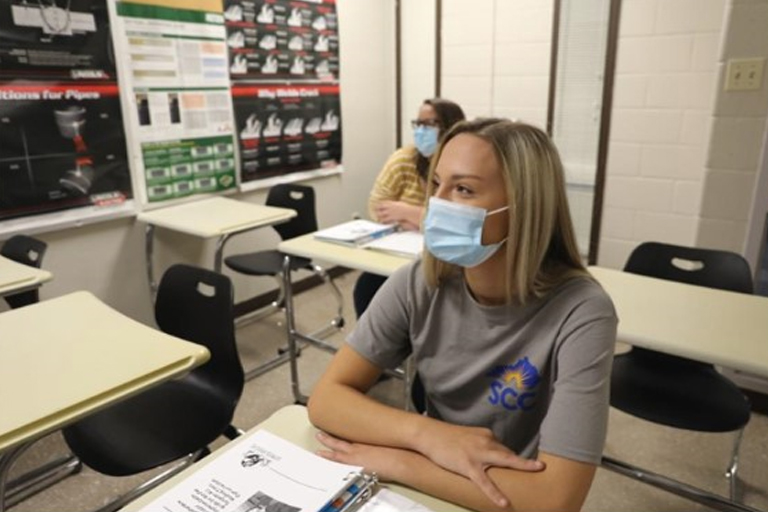 Don't miss out on the classes you want! Enroll for the 2020 Spring semester! The spring semester is just around the corner and that means it's time to enroll in college.
Whether you are a returning student, a first-time student or an unemployed adult looking for a new career, Somerset Community College (SCC) is offering early registration. The time is now to get the classes you want; In-seat spaces are limited.
SCC is committed to meeting you where you are in the enrollment process. You can now request a virtual meeting with one of our student services specialists by visiting our website at somerset.kctcs.edu/admissions/virtual-student-services or call and make an appointment at 606-679-8501.
"We know many of our prospective students are anxious about college, but we want to relieve that anxiety and make enrolling as easy as possible," said SCC vice president of student Affairs, Tracy Casada. "We believe if we can simplify this first important step, more students are likely to take advantage of the affordable opportunities SCC has to offer. We are here for you."
Enrollment is open for new applicants and returning students. Students will have the option to sign up for a face-to-face on-campus with extended hours or a remote appointment using email, phone or Microsoft Teams.
Spring term classes will be virtual for the first two weeks of the 2021 semester. Attending SCC is one way to stay healthy close to home while moving forward with college classes at an affordable tuition rate. Classes will be offered in a variety of formats this spring.
This includes fully online classes as well as face-to-face classes and some options that are a mixture of both. Face-to-face classes will have a strong online or remote instruction part, since classes will begin online for the first two weeks of the spring semester. SCC will ensure a safe and healthy return to in person classes after the holidays. There are a variety of scheduling options, including 16, 12, 8- and 4-week sessions so you can create a schedule of classes that fits your life.
Extended hours will be offered the first two weeks of January for enrollment and student services. Monday through Thursday 8:00 a.m. - 6:00 p.m., Friday 8:00 a.m. to 5:00 p.m. and Saturday 9:00 a.m. to 1:00 p.m. on Somerset and Laurel campuses and online. For more information, contact SCC toll-free at 1-877-629-9722.