SCC Honors Program announces new cohort for 2020-2021
Published on Nov 2, 2020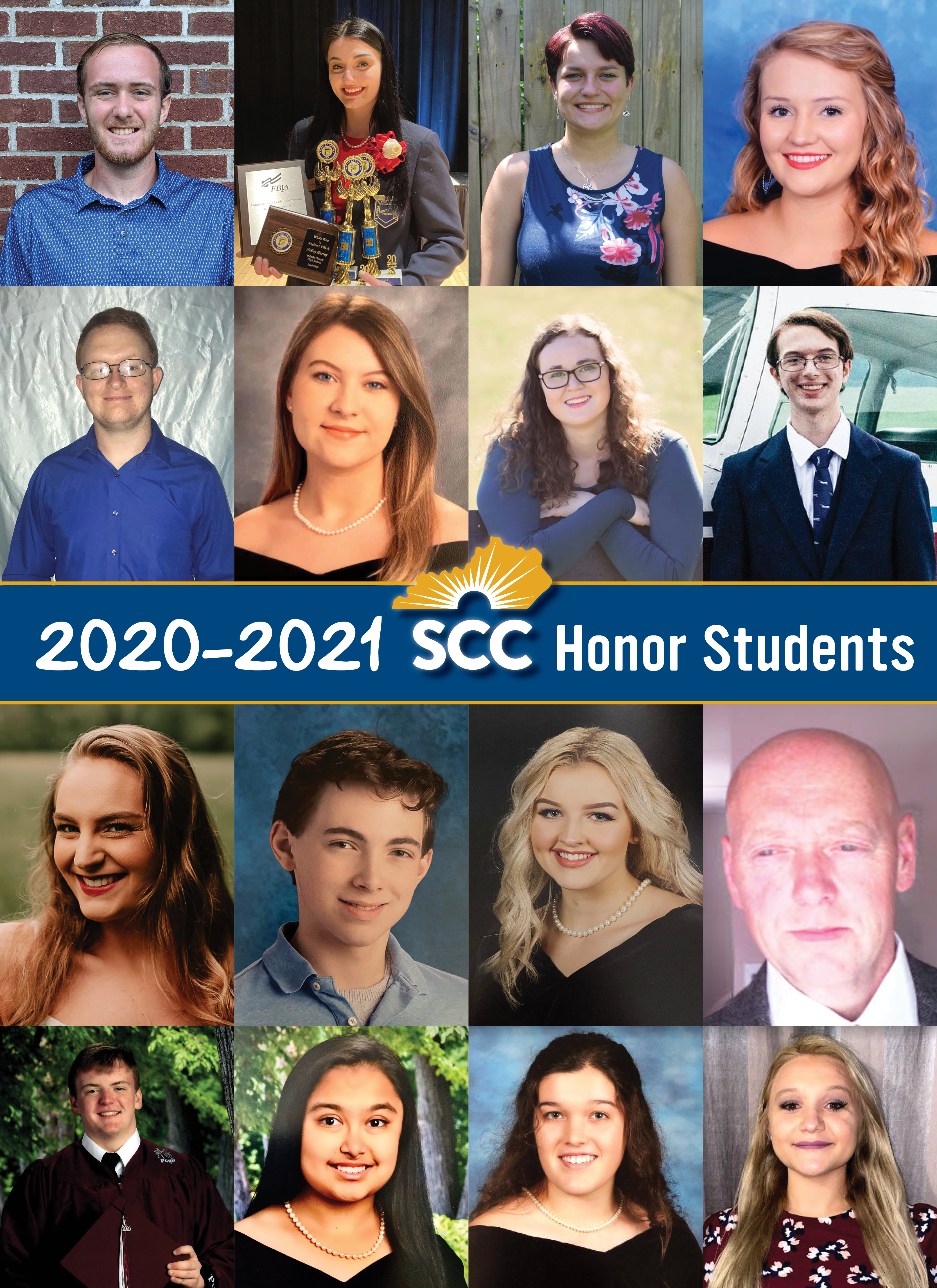 Despite the challenges of a global pandemic, outstanding students from across the Somerset Community College (SCC) service region applied for a seat in the SCC Honors Program for the 2020-2021 academic year.
Sixteen applicants were chosen for this selective-admission program designed to encourage academic excellence, campus and community engagement, cultural awareness, and personal growth among highly motivated students.
This year our new and returning honors students are forging ahead with studies that extend beyond the typical classroom experience, including research projects ranging from mental health to aviation safety.
Honors Program Director, Dr. Amanda Waterstrat, says, "I am so proud of the way these students are persevering as scholars. They are pursuing great projects with a diverse range of interests. One of my favorite aspects of the program is that it provides students with an outlet to pursue their interests, in any discipline, while working closely with a faculty mentor."
The SCC Honors program is open to all degree-seeking students who meet eligibility criteria and can commit to participation in all four semesters of the program. To be eligible prospective high school students should meet one or more of the following criteria: 3.4 or higher cumulative GPA, top 10% of the class, ACT of 24 or higher, two strong letters of recommendation.
Students who may have already earned college credit may apply for the program and should have a 3.4 or higher cumulative GPA in college coursework and/or two strong letters of recommendation.
To learn more about the program visit https://somerset.kctcs.edu/admissions/honors-program/index.aspx or contact Dr. Amanda Waterstrat at scc-honors@kctcs.edu