New SCC scholarship opportunity for Casey County residents
Published on Oct 28, 2020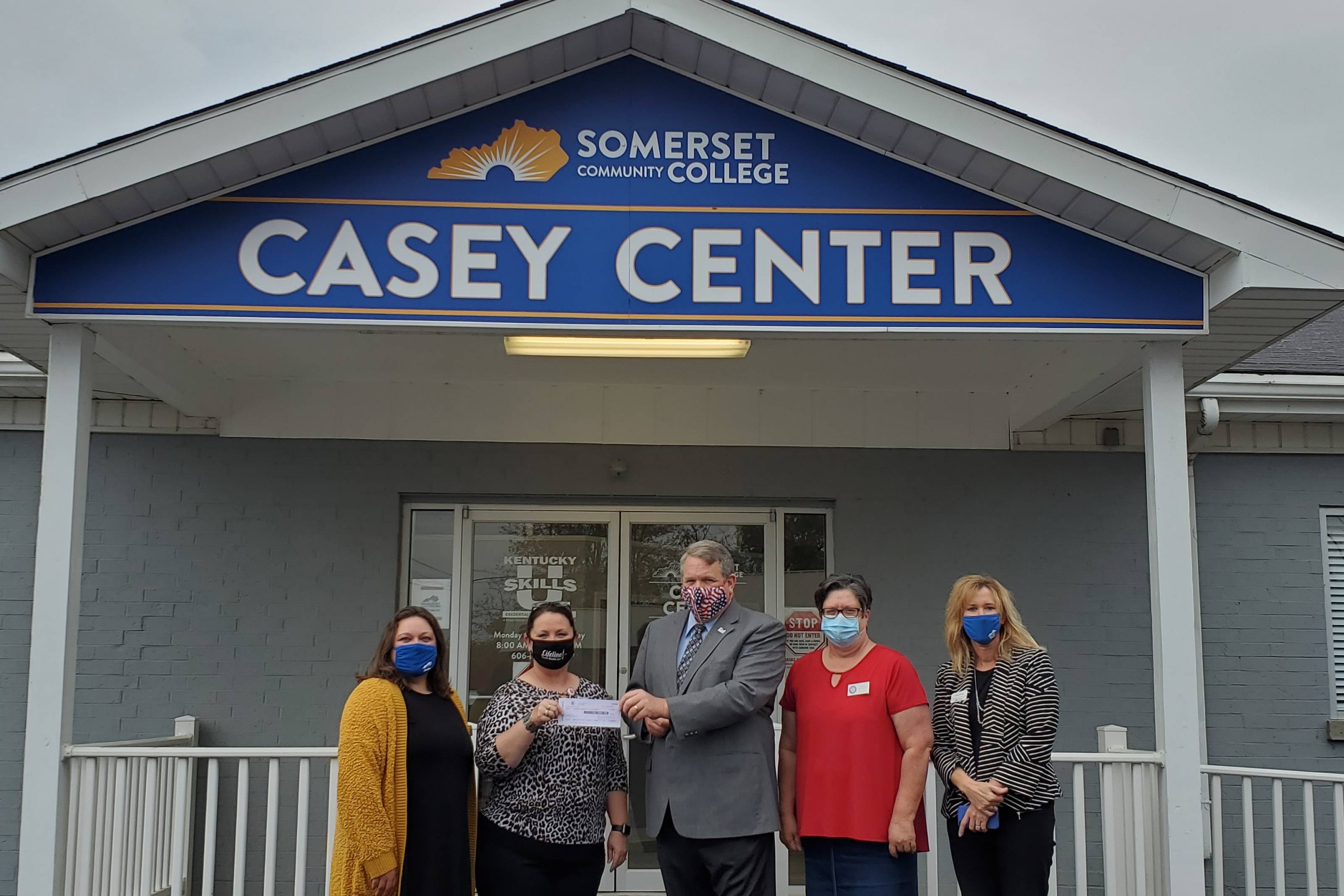 The Liberty-Casey County Chamber of Commerce recently presented Somerset Community College (SCC) with a donation to support scholarships for Casey County residents. The scholarships will begin in Fall 2021 and will be awarded to Casey County residents attending the SCC Casey Center.
Nicki Johnson, Chamber of Commerce director commented, "By offering scholarships to local students, we are investing in our community's future and we are proud to work with the SCC Casey Center. We hope to continue offering scholarships to Casey County residents."
The SCC Casey Center is now located at 1031 Hustonville Street and it includes offices for KY Skills U and LCADD Workforce Development Department.
For more information about scholarships and how to apply, visit our website at somerset.kctcs.edu. If you are interested in supporting a scholarship to Somerset Community College, contact Cindy Clouse, Vice President of Institutional Advancement by calling 606-451-6618 or cindy.clouse@kctcs.edu.
To enroll in classes or for more information about the Casey center please contact Nikki Ware at nikkiware@kctcs.edu. The Casey center hours are Monday through Thursday 8:00 a.m. to 5:00 p.m.