SCC Holds Ribbing Cutting Ceremony for New Casey Center
Published on Oct 23, 2020
S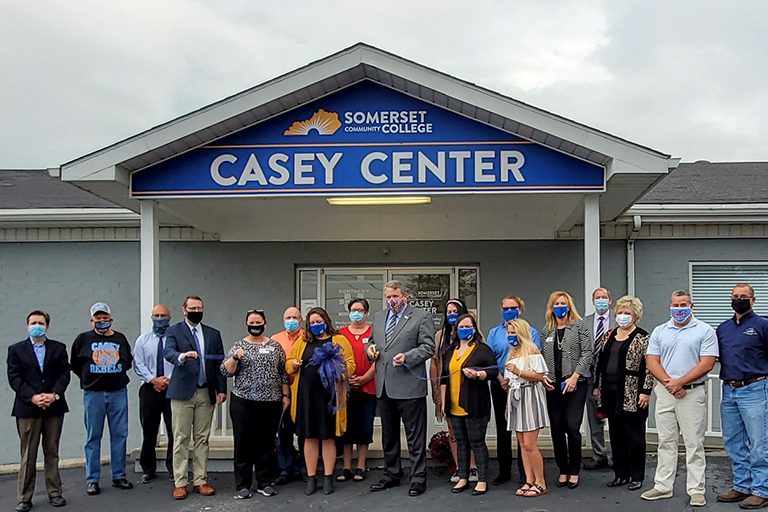 omerset Community College (SCC) and the Casey County Chamber of Commerce held a Ribbon Cutting Ceremony for the new Casey Center, on October 20. Students have already begun using the new location which opened in August.
The 4,000-square-foot center offers a computer lab, classroom, multiple offices, lobby and covered porch.
"We are excited to have such a nice facility for students to use in Casey county," said Nikki Ware, Interim director of the Casey Center. "It is a local option for students to register for classes, receive academic advising, computer lab access, career and transfer information, tutoring, exam proctoring, Wi-Fi services and more."
The newly remodeled building also houses Kentucky Career Center and Kentucky Skills U and GED Plus. Individuals can get assistance with their GED and help to become college and career ready. This center offers online, hybrid, and in-person courses, with morning or evening classes available.
For more information about the Casey center located at 1031 Hustonville Street, Liberty, KY please contact Nikki Ware at nikkiware@kctcs.edu. The Casey center hours are Monday through Thursday 8:00 a.m. to 5:00 p.m.