Community Health Providers Come Together in a Big Way for SCC Paramedic and EMS Students
Published on May 27, 2020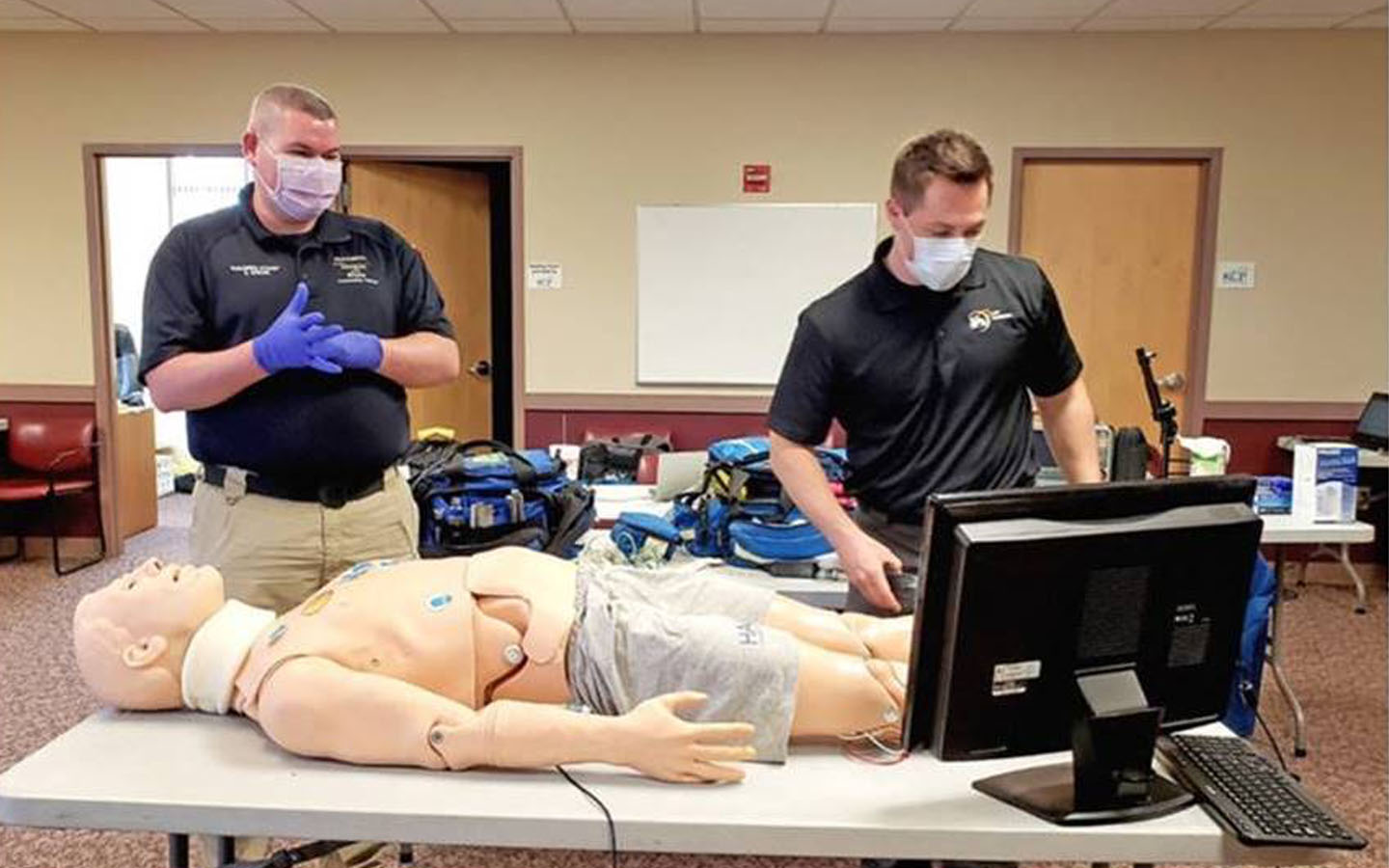 Sometimes you get by with a little help from your friends. That help is why students in the Emergency Medical Services (EMS) - Paramedic program at Somerset Community College (SCC) will be graduating this spring.
In mid-March, the students were counting the days until graduation. But on Thursday, March 19 everything changed. That's the day SCC ended face-to-face classes and moved to distance learning because of COVID-19.
While most students at the college easily transitioned to online instruction, this wasn't possible for some students in the EMS-Paramedic program and those taking Emergency Medical Technician (EMT)-Basic classes. These students needed hands-on, practicum training to complete their studies.
That's when Program Coordinator Tracey Franklin and Clinical Coordinator Samantha Feldman reached out to area health providers. And the health providers came through in a big way.
Several companies arranged for oversight of the students so they could receive the required hands-on training. "This is important because we are not able to meet in person and they (students) are so close to graduating," Franklin said.
And, the program coordinator noted that health care workers are needed now more than ever. "We would not be able to put new providers in the field, and we would not be able to keep current Paramedic and EMT students engaged in learning without a little help from our friends," she said.
Following is a list of area health providers that assisted the SCC students and the help they provided:
PHI Air Medical (Jordan Murphy, Chris Cox, and Jacob Garrett). PHI meet with the graduating Paramedic students so they could increase high fidelity simulator training skills. They also meet with EMT students and allowed them to run simulator trauma and test medical skills. Cox, who is also an adjunct faculty member at SCC, coordinated the use of the equipment.
Lake Cumberland Regional Hospital (LCRH) provided a classroom for the program to schedule time to meet one-on-one with students while observing safety precautions.
Somerset-Pulaski County EMS provided a computer lab with internet access so that students could complete proctored online examinations.
McCreary County EMS, (Brandi Kidd and Kasey Phillips); Adair County EMS (Chad Wheet); and private educator Christina Clevenger scheduled times with the first semester Paramedic and EMT students to practice fundamental skills. These sessions were recorded on YouTube and uploaded for instructors to monitor.
Campbellsville-Taylor County EMS is allowing graduating Paramedic students to use their service to complete capstone field internship. Franklin noted that "We are fortunate in that it is the only service within driving distance where students can complete this requirement."
Somerset Pulaski County RMS is letting students use their classroom until June, because they are unavailable to meet on campus. This helps to maintain graduation schedules for the current students.
Somerset-Pulaski County EMS, LCRH are both members of SCC's EMS-Paramedic Advisory Committee. McCreary County EMS and Adair County EMS are regular field internship sites for the program.
The program coordinator says the much-needed support from the heath care community has been inspiring.
"Without these partners I know we would be in dire straits," she said. "I've been almost moved to tears over the last couple of weeks."
Complications brought on by the coronavirus make the local support at this time even more impressive, Franklin said.
She noted an April 28 National Highway Safety Administration report that said, "EMS students must complete in-hospital and pre-hospital clinical rotations before graduation," but that "most clinical and field sites are closed to students for an indefinite period."
The report said government restrictions, travel and social distancing, and limited personal protection equipment (PPE) were reason for the closures.
"All of these factors," the report continued, "have delayed initial licensure for tens of thousands of students across the United States."
For more information on the EMS-Paramedic program or EMT-Basic training at SCC, contact Tracy Franklin at tracy.franklin@kctcs.edu or Samantha Feldman at samantha.feldman@kctcs.edu.