Weddle Family Scholarship Fund Provides New Opportunities for Many Laurel Students
Published on Apr 13, 2020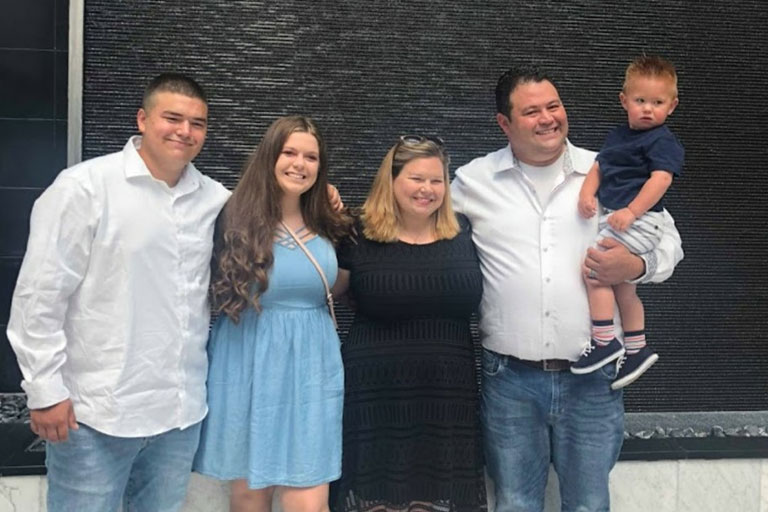 One family is really making a difference in the lives of students in Laurel county. New scholarships in the name of Randall and Victoria Weddle and their children will provide financial assistance to many students who attend Somerset Community College's (SCC) Laurel Campus.
Nineteen separate scholarships are included under the recently established Weddle Family Scholarship Fund. These scholarships will begin in the Fall 2020 semester and are renewable for those who qualify. The deadline to apply is July 1.
Both Randall and Victoria Weddle grew up in Southeastern Kentucky and attending college after high school was not an option. After recently moving back home, the Weddle's wanted to find a way to give back to their community. Randall Weddle stated, "We want to help people and give them opportunities that we didn't have growing up. Supporting the students who attend the Laurel Campus of Somerset Community College is a perfect way to give back."
The Weddle's want young adults who are from Southeastern Kentucky to know that they can be successful and achieve their dreams regardless of their background or past. Weddle's message to students, "It is not wanting to win that makes you a winner; it is refusing to fail. It is never too late to get a college education."
Five of the scholarships named the Randall and Victoria Weddle Scholarship, will give students $1,500 per semester. These scholarships are for residents of Laurel County or students who attend SCC's Laurel Campus. The merit-based awards are available to freshmen or sophomores who keep a 3.0 grade point average.
Four scholarships will honor the Weddle's children. They include the Alexis Weddle Scholarship, the Lucas Weddle Scholarship, the Nicholas Weddle Scholarship, and the Christian Blake Weddle Memorial Scholarship.
These $1,500 per semester scholarships are also for residents of Laurel County or students who attend SCC's Laurel Campus. The awards are based on financial need and may be applied to any program.
Ten scholarships for students in the new Laurel Campus Diesel Technology program will be awarded. These scholarships are $2,500 per semester, merit-based and renewal for those who keep a 2.5 GPA. These scholarships will assist five women and five men who are enrolled in the diesel program. This program is a direct need in our workforce within Laurel County and the Weddle's want to help answer the call of our community.
"The Weddle's are real people who have overcome many obstacles and tragedies in their lives. They know the meaning of working hard and needing encouragement and help along the way," said, Cindy Clouse, Vice President of Institutional Advancement and Executive Director of SCC Foundation. "They are blessed to now give back to others in their community and want to encourage students, young and old, to never give up on a dream."
The generous support of the Weddle family will definitely make an impact on SCC and our community. It is now your opportunity to benefit from this ordinary family doing extraordinary things in the lives of our students. So, never underestimate you!
To find out more about these and other available scholarships at SCC, contact Amanda Humble, SCC financial aid scholarship coordinator, at (606) 451-6644 or by email at sccscholarships@kctcs.edu.
If you are interested in supporting a scholarship, program or contributing to a student emergency fund, contact Cindy Clouse, Vice President of Institutional Advancement, at (606) 451-6618 or cindy.clouse@kctcs.edu.
SCC is currently enrolling for summer and fall courses. Start your pathway to a better life. Please visit our website to enroll in classes today. Somerset.kctcs.edu.