SCC Students Who Are Parents Now Have Additional Child Care Opportunities
Published on Feb 7, 2020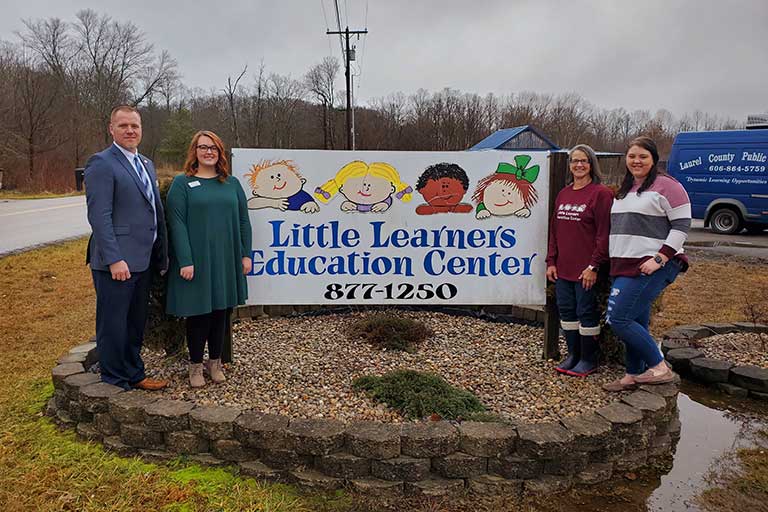 College students with young children face a number of obstacles, including finding safe and affordable child care. For many working and pursuing a degree, the hurdle of child care can be an overwhelming challenge.
Thanks to a Childcare Access Means Parents in School (CCAMPIS) grant awarded by the U.S. Department of Education. Somerset Community College (SCC) is committed to offering quality education to student parents to prepare the next generation of citizens and leaders — and now will be able to do so more effectively thanks in part to a new partnering child care center in Laurel county.
SCC has contracted with four off-campus child care providers to provide child care slots for eligible participants in the Somerset and London area. The facilities include Kid's Kastle II Child Development Center, P.J.'s Primary Care Centers 1 and 2, and the newest center to partner Little Learners in London.
This grant allows SCC to support student-parents in starting and completing their post-secondary education by providing child care subsidies to qualified students. The program will help students who are parents make progress toward or complete an undergraduate degree with fewer obstacles by providing child care support and community resources.
Additional information about service times and availability will be provided during an interview with selected participants. SCC students who should apply must meet the following criteria: Pell Eligible, must have at least a 2.0 GPA and be enrolled in a minimum of 6 Credit Hours.
Katie Bertram CCAMPIS program coordinator for SCC said, "We are thrilled to be receiving the CCAMPIS grant awarded by the U.S. Department of Education. This is greatly going to impact our student-parents by providing year-round, close to campus child care services. Our goal is for student-parents to enroll, persist and graduate."
For more information regarding SCC's CCAMPIS grant, contact Katie Bertram at 606-677-8306 or by email at katie.bertram@kctcs.edu. This program is on a first-come, first-serve basis, so apply now.