Wanda Bolze Memorial Scholarship Book Sale and Fall Photo Exhibit Scheduled for November 26
Published on Nov 4, 2019
Calling all amateur photographers! Images are now being accepted for a fall exhibit hosted by Somerset Community College's Fruit of the Lens photography club.
The exhibit is scheduled for Tuesday, November 26, 2019 in the Citizens National Bank Community Room of the Harold Rogers Student Commons from 9 a.m. to 3 p.m. on the Somerset campus. SCC's Somerset Campus and will be held in conjunction with the annual Wanda Bolzé Book Sale.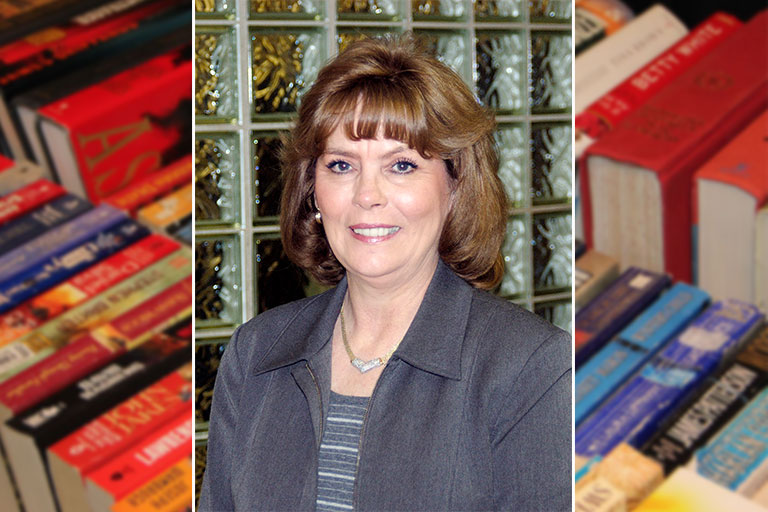 The Wanda Bolzé Memorial Scholarship book sale is open to the public. Visitors will find a large array of books, from history to fiction novels, children's books, cookbooks and much more. Magazines, cassette tapes, CD's, VHS/DVD's, audio books and more are also available. Paperback books are $1 each and hardback books are $2.
Bolzé, a long-time staff and faculty member of SCC, lost her battle with pancreatic cancer on November 27, 2006. Since that time, friends, family and co-workers have been honoring her memory in different ways, with the book sale being held the past six years. In total, the sale has raised more than $25,000 for the scholarship.
"With 34 years of service to the University of Kentucky and Somerset Community College, Wanda was all about helping students," said Bolzé's husband, John Bolzé.
The Wanda Bolzé Memorial Scholarship awards a $1,000 scholarship per year to a non-traditional female Computer and Information Technologies (CIT) student with a sophomore standing.

The scholarship has been awarded to several students over the past few years and contributions may be made at any time.
To donate books for the sale, contact Debbie Richardson in the SCC Learning Commons on the SCC Somerset North campus.
Monetary contributions may be mailed to Somerset Community College, c/o Cindy Clouse, 808 Monticello Street, Somerset, KY 42501. Checks should be made payable to the SCC Foundation with the Wanda Bolzé Memorial Scholarship noted in the memo line. Contributions to the SCC Foundation are tax deductible.
Scholarship applications may be found at www.somerset.kctcs.edu under "Financial Aid."
Fruit of the Lens exhibit:
The theme for the photo exhibit, "Five For Fall," encourages members to submit five of the best photographs they've taken during the past few months in south-central Kentucky.
Everyone is welcome to attend the all-day book sale and view the images. However, only club members may submit pictures for the show. Members will meet to view and discuss their submissions at 11 a.m.
To become a member of photo club and receive instructions for submitting images to the exhibit, simply contact SCC faculty advisor Cindy Burton and ask to join. Her email is cindy.burton@kctcs.edu.
The mission of the club is to provide a setting where SCC students, staff, faculty can come together to share digital images and discuss photography. Additional information on the club is available on their Facebook page.