SCC Offers Winter Session for Students
Published on Oct 17, 2019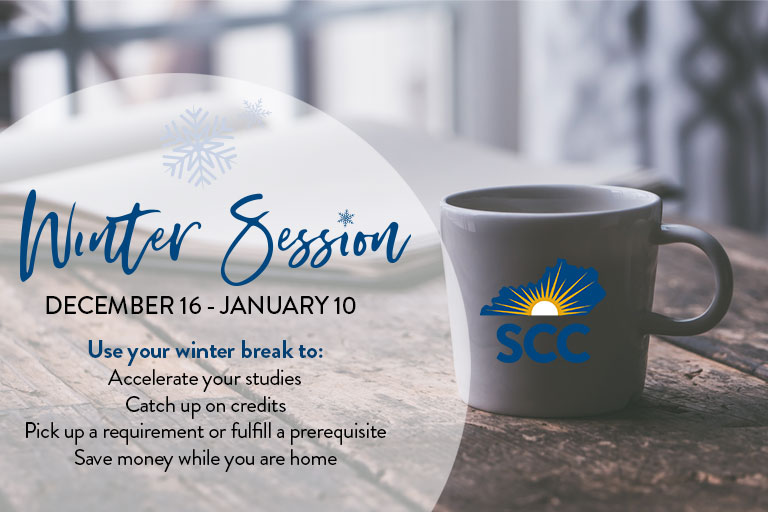 Somerset Community College's (SCC) will offer a Winter Session in 2019-20, with an expanded list of online courses that give students an opportunity to lighten their course load for the following semester or accelerate their path to graduation.
Winter session offers a great opportunity to make up, catch up, or get ahead! With a winter session course, you can earn up to 3 credits in an intensive four-week program.
Registration is NOW open for winter and spring sessions. Winter Session begins December 16, 2019, and will end on January 10, 2020. Spring semester starts January 13, 2020. The complete schedule is on the SCC website Somerset.kctcs.edu/winter-session.
SCC's winter session offers a selection of online and short-term courses. With an online course you can learn anytime, anyplace -- on campus, at home, or while you travel!
If you still don't find the course you want, you can design an individualized study with an advisor in order to meet your needs for Spring semester.
Winter session courses are charged per credit and may be included in your spring financial aid package. Contact Student Financial Services for information about billing and payment deadlines.
We hope you'll join us this winter!