SCC Alumnus Wins State Award in Spite of Many Obstacles
Published on Oct 14, 2019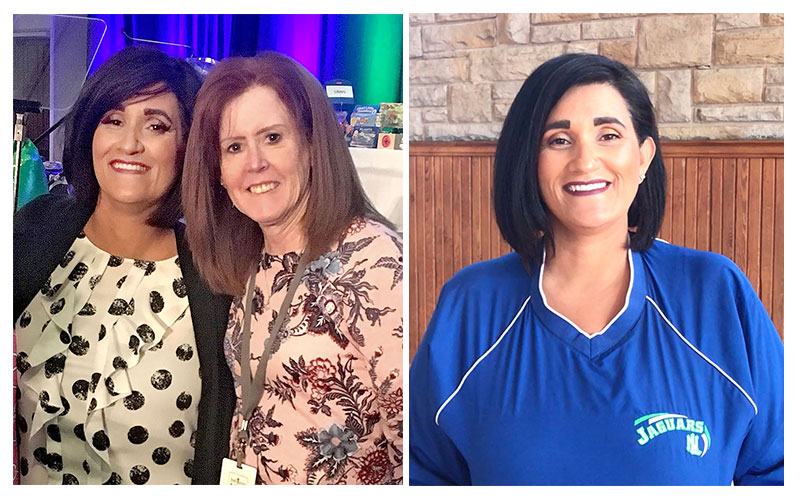 Jen Riley says she was "entering unchartered waters," when she accepted a scholarship to Somerset Community College (SCC) in 2008. "I'm the baby of 11, and none of us had been to college," she said.
"I had no idea how to even sign up, but I knew there was an opportunity. "And there was a financial incentive.
At the time, Riley was a 30-year-old preschool assistant at Sublimity Elementary School in Laurel County, earning $10,000 a year. She says the instructor was making $35,000 and "I was doing the same thing. So, I thought, 'If she can do it, surely I can.'"
So, with three children under the age of nine, she began her studies in the Interdisciplinary Early Childhood Education (IECE) program at SCC. Working during the day and taking classes at night, Riley says she "loved" her time at the community college.
"I thought it was ideal for people my age that had children," she said. "The class sizes were small enough that if you needed help, you could get it ... Glenda Patton (now retired) was my advisor and she helped me a lot."
Riley also took online classes from current IECE program coordinator Donna Eastham. "(Online classes) gave me more flexibility," she said. "If you're a non-traditional student, you have to have that flexibility." Patton and Eastham were "always readily available," Riley says. "That's one of the best things about Somerset."
After graduating from SCC in 2010, Riley went on to receive a Bachelor's Degree from Eastern Kentucky University and a Master's Degree from the University of the Cumberlands.
Today, as the preschool teacher at Hazel Green Elementary School in East Bernstadt, Riley is another SCC student success story. "If I had gone straight to Eastern, I don't know if I would have done as well," she says. "I needed that transition (at SCC)."
In addition, not only has Riley done well as an educator, she has thrived. Earlier this year at Louisville's Galt House, she was recognized as the 2019 Teacher of the Year by the Kentucky Governor's Office of Early Childhood Education. She is the first recipient of the award.
And, while that's the story of Jen Riley's college and career successes so far, there is much more to her life worth telling.
Born in Chicago, Riley says her mom had only an eighth-grade education and held two jobs. Her dad came to the U.S. from Puerto Rico and taught himself English by reading and translating the prompters at Wrigley Field. (Home of baseball's Chicago Cubs.) He worked at Cook County Prison.
Then, when Riley was nine, she moved to Laurel County and everything changed. "It was just me and my mom and my sister at that time," she said. "We went from middle class straight to food stamps and welfare ... the bottom of the barrel."
Riley said that several of her 10 brothers and sisters have had problems coping with the hard times.
"Two of my siblings did 30 years (in prison) for murder. One of my brothers got murdered during an attempted robbery. I have a sister who shot herself during Russian Roulette (and) my brother passed away from AIDS in prison."
"It's a thousand wonders that I made it out," she says. Her first step to realizing that she could be greater than her circumstances came when she was a senior in high school.
Seventeen-years-old and pregnant with her first child, Riley says that business teacher Sylvia Baker asked her to represent the school at a shorthand competition in Washington, D.C. "I was like, 'I can't do that,'" she remembered. "I didn't think I had it in me but, when she said that, 'Yes you can,' something said to me, 'Maybe I can?'"
She didn't attend the competition, but "that planted the seed about 'maybe I can go to college one day,'" she said. Ten years later, when the youngest of her three children started school, she took that first step and registered for classes at SCC.
Today, Riley promotes the benefits of learning to the preschoolers in her classes and to their parents. It's also a lesson that has not been lost on her own children.
Her oldest child is now a college graduate and the other two are enrolled in college. "(It's) all because of that one teacher," she said. "(She) changed the entire direction of my life and their lives."
For the future, Riley plans to take additional classes so she can teach in college. "That's my end game," she said. "I want to finish out my career teaching on the college level ... with Somerset, because I want to be part of a strong, receptive program."
SCC, real people, real stories, real success!