Upcoming John Sherman Cooper Lecture at SCC to Feature Award-Winning Author Melton McLaurin
Published on Sep 23, 2019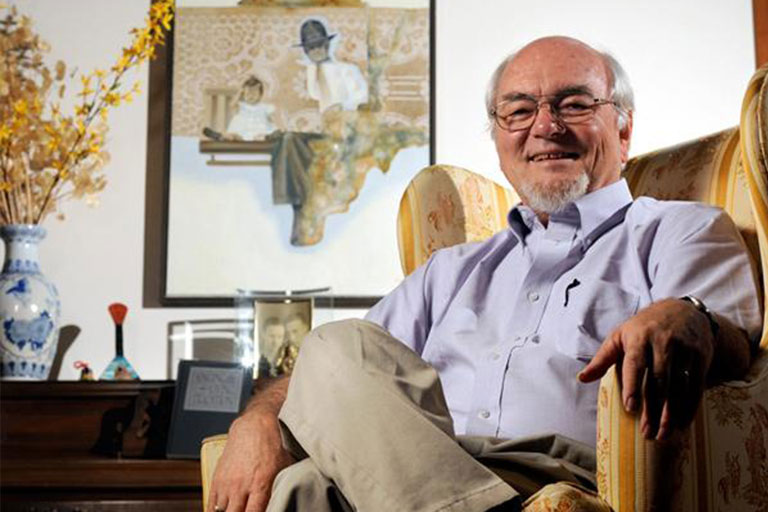 Professor and award-winning author, Melton McLaurin, will be the featured speaker for the 15th Annual John Sherman Cooper Lecture at Somerset Community College (SCC). The event will be held on Monday, September 30, 2019 at 2 p.m. in the Harold Rogers Student Commons Citizens National Bank Community Room, located on the SCC Somerset North Campus at 808 Monticello Street in Somerset.
Dr. McLaurin's book, "Celia, A Slave," is this year's SCC Common Read. He is the author or co-author of 10 books and numerous articles on various aspects of the history of the American South and race relations.

Admission is free, and the public is invited to attend. The SCC bookstore will have the common read book for sale.
About Dr. Melton McLaurin
Melton McLaurin holds a Ph.D. in American history from the University of South Carolina and taught at the University of South Alabama prior to joining the UNC Wilmington department of history as chairperson in 1977.
From 1996 until 2003 he served as Associate Vice Chancellor for Academic Affairs, retiring in 2004. He is the author or co-author of 10 books and numerous articles on various aspects of the history of the American South and race relations.
Among his best known works are Separate Pasts, Growing Up White in the Segregated South (University of Georgia Press, 1987), winner of the Lillian Smith Award for nonfiction, and Celia, A Slave (University of Georgia Press, 1991), a New York Times notable book for that year.
Dr. McLaurin was writer/director of the video documentary The Marines of Montford Point: Fighting for Freedom, narrated by Louis Gossett, Jr., and broadcast nationally by PBS in 2007 and subsequently. He also authored The Marines of Montford Point: America's First Black Marines (UNC Press, 2007).
His latest work (with Anne Russell), The Wayward Girls of Samarcand (Bradley Creek Press, 2012), recounts the 1931 capital arson trial of 16 young women inmates at the North Carolina reform school for white girls.
McLaurin lives in Wilmington with his wife, Sandra, a UNC Wilmington professor emeritus of mathematics. Together they travel the world, weed the garden, and occasionally supervise some, but never all, of their eight grandchildren, the progeny of their three adult daughters.
About John Sherman Cooper
Cooper was born in Somerset on August 23, 1901. He graduated from public schools and attended Centre College in Danville, but graduated from Yale College in 1923. Cooper attended Harvard Law School from 1923 to 1925, was admitted to the Kentucky Bar in 1928 and then set up his law practice in Somerset.
Cooper was elected to the Kentucky Legislature in 1927 and began his service in 1928. He served as judge of Pulaski County from 1930 to 1938. He was a veteran and served in World War II and rose to the rank of captain in the Army. He was first elected to the U.S. Senate in 1946 and served until 1949. He was elected to the Senate a second time from 1952 to 1955. On Nov. 6, 1956, Cooper was elected a third time to the Senate and was reelected in 1960 and 1966. His Senate service ended on January 3, 1973 when he declined to run for reelection.
Cooper was a member of the board of trustees of the University of Kentucky from 1935 to 1946, served as a delegate to the United Nations, and was appointed Ambassador to India, Nepal and the German Democratic Republic. He died on February 21, 1991, and is buried in Arlington National Cemetery in Virginia.
The inaugural Cooper Lecture was given by Senator Mitch McConnell in August 2005. At that time McConnell said, "One of the greatest senators in Kentucky history, and certainly the greatest of my adult lifetime, is John Sherman Cooper. He stood fast for what he believed was right, no matter how large the opposition or great the cost. He taught me how to be a senator. And he taught everyone who knew him the value of integrity, forthrightness and moral character."