Union College Signs Articulation Agreement with SCC
Published on Sep 23, 2019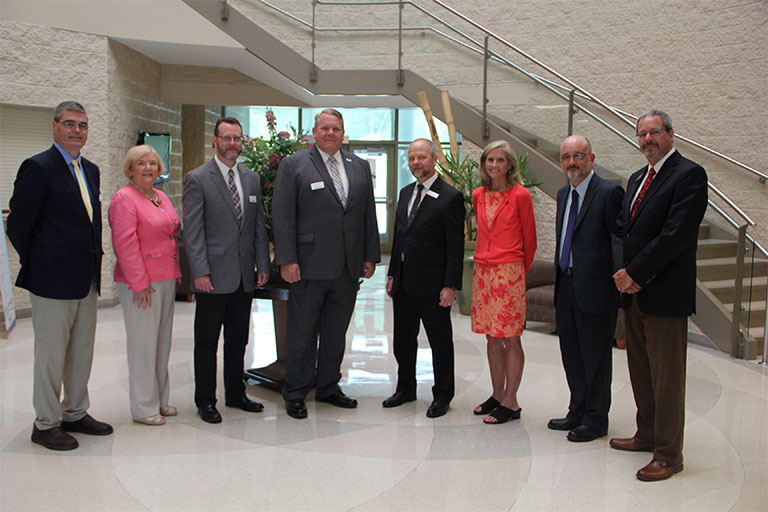 Union College signed an articulation agreement with Somerset Community College (SCC) to help facilitate a seamless transfer of students to the college. The articulation agreement will improve the process through which SCC students transfer to Union College.
The purpose of this program is to provide students with a course-specific route that will lead to the completion of a bachelor's degree.
"Building clear pathways to success for our transfer students is an integral part of SCC's mission, and we are excited to provide this opportunity with Union to help our students achieve their academic goals," said Dr. Clint Hayes, senior vice president of academic affairs for SCC.
The two schools signed seven agreements, two traditional programs in Accounting and Criminal Justice and five online programs in General Management, Business Administration, Substance Abuse, Law Enforcement, and Nursing RN to BSN.
"Somerset Community does an excellent job at providing the framework for students to successfully transfer to a four-year college such as Union," said Rachel Gaynor, Director of Educational Partnerships at Union College. "It is extremely important to not only establish relationships such as this with community colleges in our service area, but to also provide students with the tools they need in order to be successful."
Union College offers fully-online undergraduate programs in Business, Management, Law Enforcement, Nursing, and Substance Abuse Counseling. For more information about Union College, visit www.unionky.edu/online or for traditional programs, visit www.unionky.edu/apply
Somerset Community College is a comprehensive two-year institution of higher education. It offers dozens of programs to get students ready to transfer to a four-year university or into a career in the workforce. For admission and program information, visit our website at somerset.kctcs.edu.
For more information about SCC's Business and Professional Services, contact Kevin Bradford at kevin.bradford@kctcs.edu. For more information about SCC's Health Sciences programs please contact Nancy Powell at nancy.powell@kctcs.edu.