The Number Made Sense at SCC for this Local Math Teacher
Published on Aug 27, 2019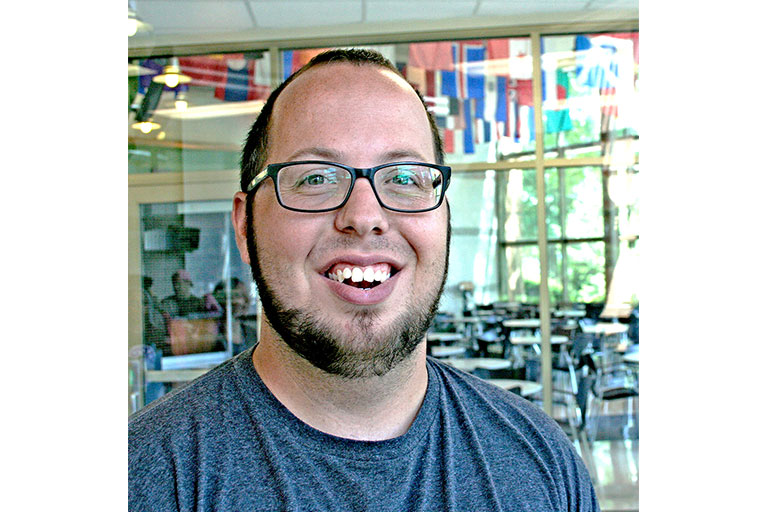 Jacob Phelps is really good with numbers. So, it was easy for him to figure out a plan for his college education that added up to success minus a lot of debt. That's why he says he enrolled at Somerset Community College (SCC) after high school.
Earning his Associate in Science degree in 2015, Phelps transferred to Eastern Kentucky University where he received a Bachelor's Degree in Secondary Math Education in 2018.
Phelps' story is just one of the hundreds of SCC student success stories each year.
Now a mathematics teacher at Pulaski County High School, the 24-year-old says that SCC provided a "nice bridge between high school and finishing up a (Bachelor's) degree." Phelps, however, noted that the transition to college wasn't always easy.
While confident with his math skills in high school, Phelps remembers that he "wound up bombing" his first calculus test at SCC. "I thought I could breeze through and not study like I did in high school," he says.
But, with the help of "great teachers like (SCC math professor) Kathy Lewis," Phelps succeeded and eventually was inducted into the Mu Alpha Theta National Mathematics Honor Society.
The Somerset resident admits that he knew more about SCC than many because his mother, Marsha Phelps, is a senior administrative assistant at the college. But, he said that his main reason for attending was not because of her, but to save money.
Like hundreds of other students, Phelps received a scholarship to attend SCC. During the 2017-18 academic year, the college awarded more than 870 scholarships worth over $900,300.
With this scholarship, plus the Kentucky Educational Excellence Scholarship (KEES) funds that are available to all state high school graduates, Phelps says he actually made money by coming to SCC. "I only have two years of loans instead of four," he says.
Today, employed in the profession he loves and with considerably less student debt than most college graduates, Phelps is quick to promote the benefits of attending SCC.
He said that community college students "sometimes get a bad rap" as being "the kids that aren't smart enough to go on." But, he says that's just not the case at all. Attending SCC is "not a disadvantage, it's an advantage," he said. "It's a place where higher learning happens" and where "there are people who are willing to help."
With the educational foundation he received at SCC, Phelps said the transition to upper-level classes at Eastern Kentucky University was an easy one.
And, Phelps recently made another transition—to that of a husband. He married Jaci Fisher on June 22. Jaci is also an SCC alumnus, having graduated from the college's Cosmetology program.
So, for this math instructor, it all adds up.
SCC, real people, real stories, real success!