SCC Receives $250,000 Bequest for Scholarships
Published on Apr 11, 2019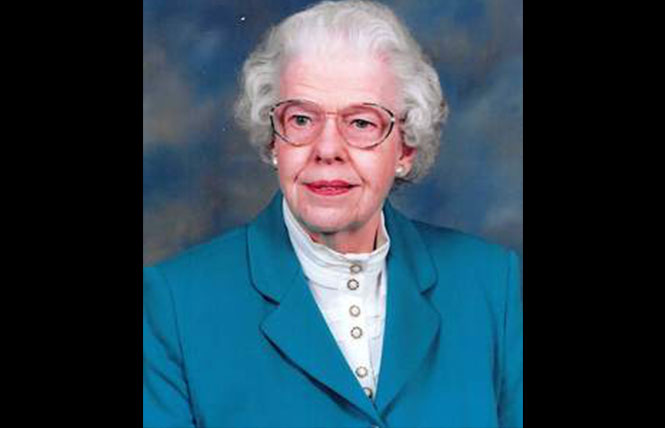 Emily Virginia Spradlin left a bequest of $250,000 to Somerset Community College for the Lillie Thorne Spradlin Scholarship Endowment. Dr. Marion C. Spradlin established the scholarship endowment in 1984 in memory of his wife, Lillie. Dr. and Mrs. Spradlin were brother and sister-in-law to Emily Spradlin.
In addition to the bequest, Spradlin was a long-time donor to the scholarship endowment, which is for SCC students who have financial need and who graduated from any of the high schools located in Pulaski County.
Spradlin, 96, passed away in Louisville, Kentucky on December 24, 2018. She was originally from Somerset, born to William David and Ola Mae Shumate Spradlin. She retired as a Librarian from the University of Louisville and was a member and piano player for Audubon Baptist Church.
In a statement from the Executrix of the Estate, "Emily was very close to her sister-in-law and it was her wish that these funds be used in Lillie Thorne Spradlin's memory to assist students to attend college who might not otherwise be able to."
"Somerset Community College is honored to be the recipient of such a generous gift from Ms. Spradlin," said Dr. Carey Castle, the president and CEO of SCC. "We are grateful for the opportunity to offer even more Lillie Thorne Spradlin Scholarships, which will directly benefit Pulaski County students attending SCC, and we deeply appreciate Ms. Spradlin's desire to honor her loved one and also help students achieve their educational goals."
Scholarship applications may be found at www.somerset.kctcs.edu under "Financial Aid."
For more information on ways to support Somerset Community College, please contact Cindy Clouse at 606-451-6618 or cindy.clouse@kctcs.edu. If you wish to donate online, visit the KCTCS website at systemoffice.kctcs.edu/giving/give_now/ and select Somerset Community College.